01 March 2021
King's launches COP26 Engagement Fund
The fund aims to support researchers with public and policy engagement ahead of COP26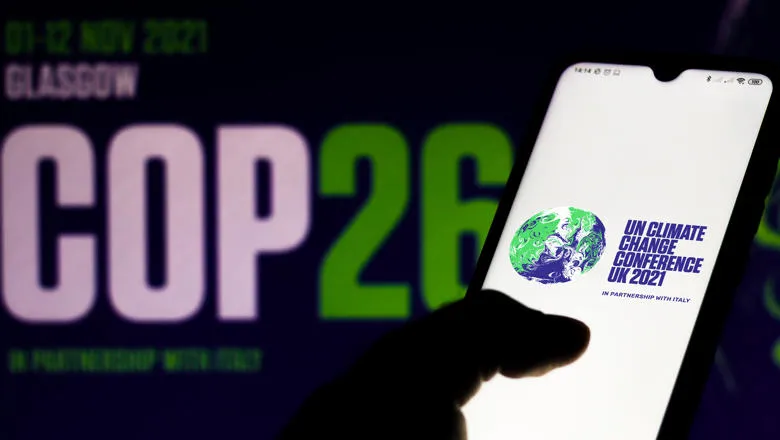 **Deadline Extended until April 9th**
King's is launching a one-off seed funding to expand strategic engagement with our international partners in Australia on COP26 and Climate Change. This one-off call is funded by the King's Australia Partnership Seed Fund in partnership with the Menzies Australia Institute.
**Deadline Extended until April 9th**
Aim
The King's COP26 Engagement Call aims to further research and education collaboration and develop strategic international partnerships with partner institutions in Australia. Successful proposals will bring wider benefits to King's departments, building on our relationship with Australian partners.
The 2021 COP26 Special Call
The 2021 United Nations Climate Change Conference, COP26, will take place in the UK in November 2021. It is the most critical climate conference in a generation and aims to set an ambitious international agreement on carbon reduction.
With this call the King's School of Global Affairs and the Menzies Australia Institute are working closely with the King's COP26 Working Group to support engagement and accelerate impact of the collaboration between King's and Australian institutions with regards to climate change and related issues being addressed at COP26.
Eligibility
All King's academic and research staff are eligible to apply. The submission can be supported by professional services staff but must have a research or academic lead.
All proposed activities must involve collaborations with Australian institutions, including higher education organisations, research institutes/centres, NGOs or government links.
All proposals should be submitted by a King's lead with an Australian research collaborator and should aim to engage with the themes of COP26 and communicate climate change.
Proposal
Proposals will speak to the theme of communicating climate change. They should seek to accelerate, broadcast and boost the impact and engagement of research addressing issues and solutions to climate change.
Ideas for the use of funding might include, but are not limited to:
Video documentaries
Audio and podcast projects
Public learning and engagement
Online tools
Applicants at King's and Australian institutions can be existing collaborators or can use this opportunity to form new links to promote and engage policymakers, researchers and the public.
Selection Criteria
Themes to bear in mind when writing your application:
Scope of engagement and expected impact (target audience and its size, variety of communities, use of media, etc.)
Research excellence of the research to be promoted
Sustainability and future development of the partnership
Raise up research and engagement excellence in relation to climate and COP26
Contribution to King's Internationalisation 2029 and King's Strategic Vision 2029
Amount of funding
Bids for projects for up to £5000 are invited, and we welcome match funding from departments, although this is not required for successful bids.
Key Dates
Call opens: 1 March, 2021
Call close: 12:00 pm (UK time) on 26 March 2021
Results will be announced by early April
Awarded project/s will be able to use the fund until 31 December 2021
COP 26 will take place on 1-12 November 2021
Submission
For submission, please use the application form (click here) and send it to sgacomms@kcl.ac.uk by 23:59pm (UK time) on 9 April 2021.
Please contact sgacomms@kcl.ac.uk with any queries