03 April 2019
King's cultural community: spotlight on David Sylvester
Introducing David Sylvester, Somerset House East Wing's Reception Coordinator and talented musician and artist.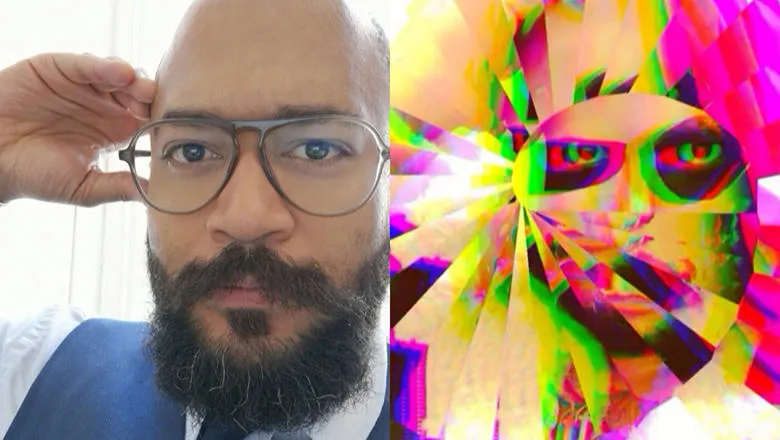 David Sylvester
The inimitable David Sylvester, known to many as Somerset House East Wing's Reception Coordinator, is a talented musician and artist who creates and curates work across multiple disciplines in his spare time.
A key member of the university's security team, and the first person visitors will meet on arrival at the Inigo Rooms in the Cultural Quarter at King's, as well as Law School, we found out about his work and cultural highlights.
Tell us about the kind of art that you create

I play guitar, bass, drums, piano, sing and compose and I've been doing it all since my mid-teens. I specialise in avant garde metal, rock and electronica but work within different genres. My main project, Beautality is euphoric metal, an audio voyage that takes the listener to a sonic, dynamic, emotional soundscape of hypnotic sensation.
Beyond this I create and perform sketch, improv and stand-up comedy and I am an artist. Creating photo manipulation/glitch art is a speciality of mine.
Tell us more about photo manipulation and glitch art (using digital errors for aesthetic purposes)
 I've been experimenting with images for a number of years now. I have a passion for creating images that have a feeling of the bizarre, surreal and glorious. Images that have an entrancing quality. Creating art that is unconventional and unique appeals to me. I create pieces that people are either compelled to gaze at or are perplexed by, all while maintaining an underlying essence of beauty.

Glitch art can be all of those things and more; the boundaries are near limitless. I can create glitch artwork from a photograph of something interesting that I shoot in the street, a picture I find, a mask I've created or using myself as the foundation. That's the joy of glitch.
How would you describe your work overall and do you have a favourite art form?
I consider myself an 'esoteric artist' given the range of what I create, with three integral branches to the creative tree – music, art and comedy. I am a sum of each part and I need all to exist and be who I am. I create things instinctively whenever the urge summons me.
Perhaps music is the most viscerally satisfying though, given how much of myself I put into a performance.
How does being part of the cultural community at King's inspire you?
I love being surrounded by creativity, it is deeply inspiring for me. Being recognised for my art in this feature means the world to me. It's my passion and my driving force, so it's an absolute honour to be featured here.
What's your cultural highlight in London?
Every good gig I get the chance to go to. Nothing beats the sensation of live music. The emotion can be ethereal and life affirming.
How can people find out more about your work?
My music is on Spotify and YouTube, but I mainly share my photography and art on Instagram and my work there is shared under the name @dershapeshifter. I'm currently working on a few different music and comedy projects. You can find out more on my Instagram here.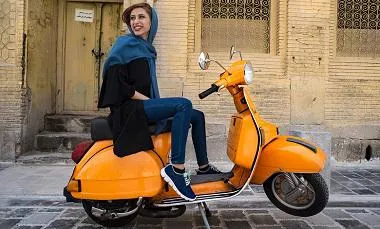 A photographic series in the Arcade at Bush House exploring the paradoxes of life in Iran.