21 January 2019
King's Cultural Community: spotlight on Teng Chen
Currently studying Musicology and Ethnomusicology at King's, Teng Chen is a talented musician who has performed internationally.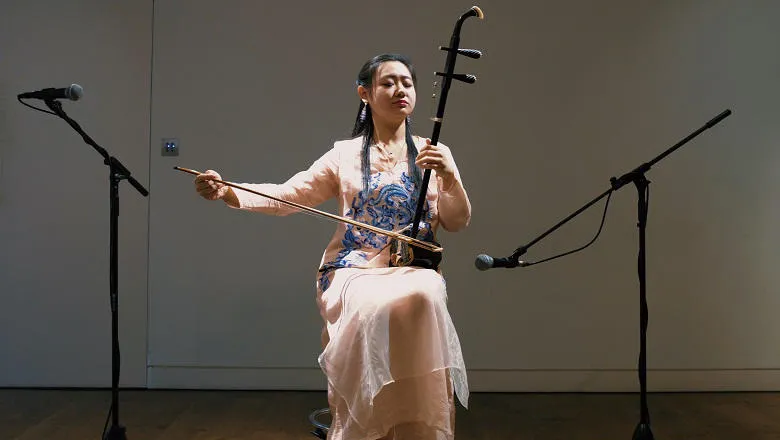 Teng Chen
Born to a musical family, Teng was immersed in traditional Chinese performance from an early age and began to learn the erhu – a two-stringed Chinese fiddle known as a Chinese violin – at five years old.
Teng is a third-generation erhu player, introduced to the instrument by her father. She has now been professionally training in music for ten years, first at the Affiliated High School of the Shanghai Conservatory of Music, where she held her first solo concert, and then as an undergraduate within the Conservatory. There Teng minored in guqin, a Chinese seven-stringed instrument, and volunteered at the Oriental Instrument Museum.
The breadth of musicology research at King's led Teng to apply to study in the Department of Music, where she is undertaking a one-year master's degree in Musicology and Ethnomusicology. As part of the programme, Teng is also taking modules in Ethnomusicology at SOAS University of London.
Alongside her studies, Teng continues to perform the erhu. She is currently organising a solo concert in the College Chapel for Spring term and participated in the London Symphony Orchestra's LSO Eclectica: East meets West event on 27 January 2019. Teng also performed as part of the King's Culture Lounge Student Sounds event in the Arcade at Bush House, which showcased the musical talents of five King's students.
Speaking about her future plans, Teng says 'I hope to be a cultural ambassador and my goal after graduating from King's is to help people from different backgrounds understand and appreciate Chinese folk music. The recent Student Sounds event was an opportunity to perform and share music, but also to make new friends from different departments. It was about bonding, sharing, and diversity, and these are important aspects that I want to actively support in my future projects.'
Image by Henry Zha.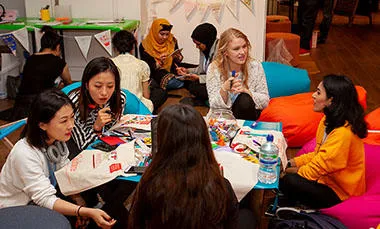 Join a fun, free drop-in culture session at Bush House