16 March 2018
King's demonstrates how 5G technology can enable mission-critical services
Researchers from the Centre for Telecommunications Research in the Department of Informatics at King's College London, in partnership with BT, Verizon and Ericsson and autonomy-as-a-service experts, Unmanned Life, have teamed up to demonstrate how 5G technology can enable a raft of mission critical services globally and show why 5G will deliver so much more than just enhanced mobile broadband.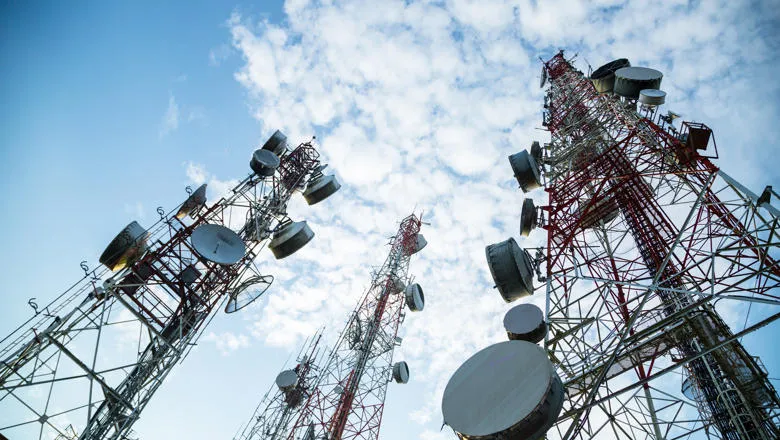 Pylons
The opportunity
BT and Verizon have been researching the power of technologies like virtualization, edge cloud computing and federated network slicing as key enablers for the next generation of services to ensure high quality of service excellence.
Previous generations of mobile technology have not been capable of supporting certain kinds of mission critical communications, in particular, those that require real-time communications and specifically when operating in a different country or across different geographical locations. However, through deploying 5G radio, core and network slicing, these requirements can be met. By harnessing 5G technology, together with virtualized network functions, operators can have a deeper integration within each other's networks by creating network slices, federated across operators, which enables ultra-low latency services to exist across countries and continents.
The solution
On 21 February 2018, King's, BT, Verizon, Ericsson and Unmanned Life demonstrated autonomous control and management of a fleet of drones in central London, which was launched from the US by Verizon, on a dedicated 5G network slice within BT's network. These techniques can deliver a vast array of applications, including mission critical services that require ultra-low latency and high availability to achieve real-time feedback loops that enable applications like remote operations regardless of geographical location. These applications could include advanced disaster recovery services using drones, such as delivery of equipment, medicine, food, water and blood or the rapid deployment of a temporary cellular network using drones to enable vital communications.
The demonstration, which utilized new pre-commercial 5G radio, was achieved by building a 5G core and creating two network slices with similar characteristics: one, a low latency breakout for a BT end user; the other, a Verizon low latency breakout. This advancement opens up a wide range of opportunities and makes it possible to deliver applications such as remote and/or autonomous control of drones and rovers, to real-time search and rescue applications – something that was not previously possible.
The result
King's, BT, Verizon, Ericsson and Unmanned Life demonstrated a number of use cases at the University's central London location. The use cases were centered around disaster response scenarios including:

- Delivery of emergency kit or rescue equipment to a disaster area using drones 
- Search missions with HD imaging in disaster recovery zones, specifically areas of difficult access
- Coordinated missions where multi drone fleets from multiple countries could be used to inspect an emergency area or perform specific tasks (e.g. load handling)
- Rapid deployment of a temporary cellular network using drones, enabling vital communications for disaster recovery
These use cases were enabled by an AI driven autonomous platform provided by Unmanned Life. Together, the companies showed how emergency response teams from different countries can immediately deploy and control their drone fleets in a remote disaster zone.
These applications demonstrate that combining 5G radio, with its inherent higher bandwidth and lower latency characteristics, together with network slicing and network function virtualization, can enable operators like BT and Verizon to deliver specialized services to public and private sectors on a global basis. In addition to the use cases demonstrated, this technology can assist in other use cases including health and remote surgery applications and assisted driving or autonomous vehicles.

Read the King's Spotlight article on the possibilities of 5G technology

Watch BT and Verizon's video of the demonstration
For media enquiries please contact Claire Gilby, PR Manager (Arts & Sciences) at King's College London on 0207 848 3092 or email claire.gilby@kcl.ac.uk
Notes to editors:
The Centre for Telecommunications Research (CTR) is a dynamic research centre based in the Department of Informatics, drawing talented researchers from the world over and reacting rapidly to the changing technological landscape. Some 50 researchers are currently working within the centre, including academic staff, research staff, research students, and visiting academics. CTR is linking its research base to the wider economical implications of telecommunications technology. It is now widely acknowledged that the next generation of leaders in the complex environment of telecommunications will need to acquire strong business acumen, management and leadership skills.
For further information about King's, please visit the King's in brief web pages.