02 May 2018
King's establishes Institute for Industrial Strategy
King's College London has established an Institute for Industrial Strategy.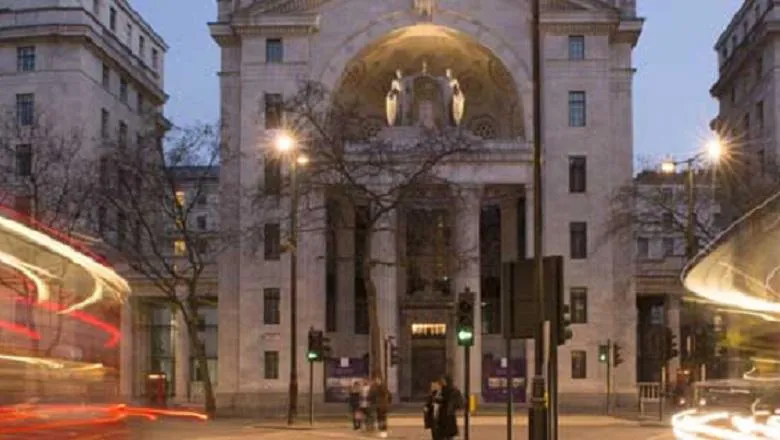 Bush house
Considered unique in the sector, the Institute is being created in response to the emerging national industrial strategy and aims to help shape this critical area of domestic policy.
Based at Bush House, the Institute will critique the 'Modern Industrial Strategy', and promote ideas, processes and technologies that challenge and enhance current thinking.  It will attempt to answer the question of how the UK will develop the skills base, infrastructure and innovation which will match the demands of an increasingly competitive global marketplace.  
Commenting on the new initiative, Chris Mottershead, Senior Vice President (Quality, Strategy & Innovation), said: 'I am pleased to announce our plan to launch an Institute for Industrial Strategy.  Here at King's, we take pride in our reputation as outward facing, and this very important initiative follows in this long tradition.  I would also like to welcome Chris White to his role as Director of the Institute and look forward to King's developing an effective contribution to this strategic policy.'
Chris White, Director of the Institute for Industrial Strategy, added: 'The Institute will contribute fully to the national debate through research, policy development and analysis.  It will seek best practice, at home and abroad, to assist and influence this agenda.  King's has a strong record in terms of innovation and this policy area, however complex, should be no exception.  I look forward to working with other departments at King's and, wherever possible, collaborating more widely with external institutions and sectors which have a shared interest in this developing policy.'
For further information please contact the Public Relations department at King's College London on 0207 848 3202 or pr@kcl.ac.uk
Note to Editors:
The Institute for Industrial Strategy will be led by Chris White, Conservative MP for Warwick and Leamington, 2010-17. During this period he was a member of both the International Development and the Business, Energy & Industrial Strategy Select Committees.  He chaired the All Party Parliamentary Groups on Manufacturing, Social Enterprise, and Video Games. In addition he played an active role in inquiries examining the Industrial Strategy and the UK Productivity Plan during his time in Parliament.  He also co-authored a report on the future of UK Industrial Strategy with Dr Benedict Wilkinson, which was published by the  Policy Institute at King's in November 2017. 
For more information about King's please visit the King's in brief web pages.
World-changing ideas. Life-changing impact: https://spotlight.kcl.ac.uk/