07 July 2022
King's expert gives evidence to House of Lords committee
A King's College London academic was invited to share his expertise on the UK's defence and security outlook with a House of Lords committee.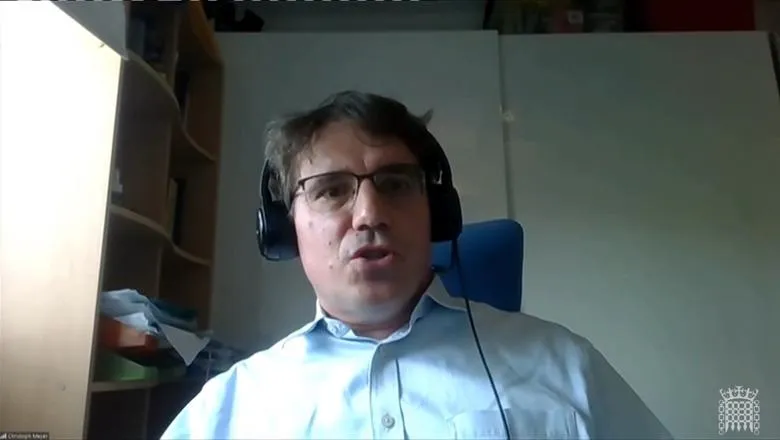 Professor Christoph Meyer addressed the committee virtually. Picture: PARLIAMENT.TV
Professor Christoph Meyer, from the Department of European and International Studies, gave evidence to the House of Lords International Relations and Defence Committee at a hearing on 6 July.
Among other topics, Prof Meyer answered questions on the UK's defence relationship with Germany, the state and direction of German defence after the Chancellor's "Zeitenwende"-speech, the implications for the UK of the EU's and NATO's new strategic documents and the opportunities for NATO-EU co-operation.
The hearing was part of the committee's current inquiry into the UK's defence aspirations and capabilities. The inquiry will explore the Government's ambitions for defence set out in the March 2021 Defence Command Paper, and how these relate to the ambitions of the integrated review.
You can watch the hearing in full here. The session with Professor Meyer starts at 11:45.
In this story