15 March 2018
King's explores further collaboration with New Giza University in Egypt
Following the successful launch of a business degree designed and developed in collaboration between King's College London and New Giza University (NGU), Cairo, the two institutions are now exploring opportunities to develop an undergraduate programme in economics.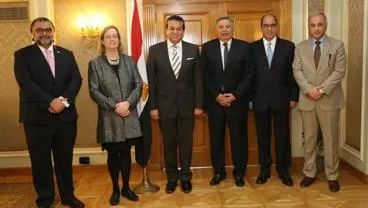 King's explores further collaboration with New Giza University in Egypt
King's and NGU, a private university aiming to become a leading regional hub of world class education in Egypt, recently signed an Academic Collaboration Agreement with King's Business School, developing the undergraduate business programme which launched in September 2017. Now, NGU is looking to build its academic offering further and is exploring a potential collaboration by working with King's School of Politics and Economics commencing with a scoping study undertaken by the Department of Political Economy taking place later this month.  
Provost & Senior Vice President (Arts & Sciences), Professor Evelyn Welch and Deputy Vice President (Global Business Development) Tayyeb Shah from King's, visited NGU on 5 March to officiate the partnership in a signing ceremony hosted by the Minister of Higher Education and Scientific Research, Dr Khaled Abdel Ghaffar. The President of NGU, Professor Sameh Farid, was also present at the ceremony, which was an opportunity to celebrate the universities' recent collaborative work and discussing future partnership opportunities.
Professor Welch, said: 'It is genuinely exciting to collaborate with a brand new university with the ambition and vision of New Giza. We see New Giza as an important partner both for our Business School and School of Politics and Economics as well as more broadly for engagement in the Middle East and across Africa.'
Minister Dr Khaled commented: 'With the notion of 'Higher Education Excellence' in mind, the Ministry of Higher Education supports internationalisation, knowledge-based curricula, creativity and multi-disciplinary programmes as the hallmarks that guide the Egyptian universities' operations and control its planned contribution to the community at large. I feel confident that New Giza University and King's College London's academic collaboration will create a place in Egypt where students will be receiving a world-class education of international standards, attracting, retaining and developing high calibre students from Egypt, the MENA region and other parts of the world.'
Mr Shah added: 'These agreements signed between King's College London and New Giza University, witnessed by his Excellency the Minister for Higher Education, are another fine example of how King's academic and professional services staff are engaged in meaningful capacity building with emerging institutions around the world, sharing best practice and fostering collaboration.'
Professor Farid said: 'New Giza University's academic collaboration with King's will offer innovative university undergraduate degrees in different disciplines in an environment filled with energy, talent, and cultural diversity that redefines the future of Egypt. These programmes establish a synergy of cross cultural and international awareness with driving concepts of creativity and innovation.'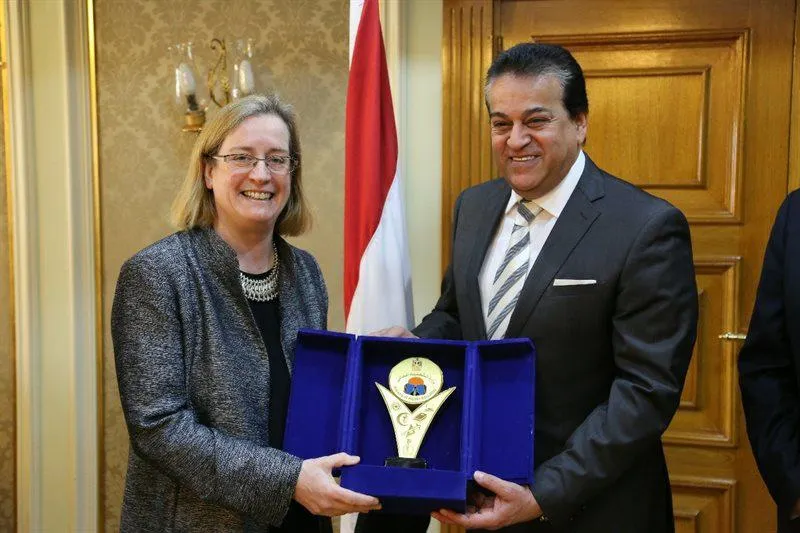 NGU-4800x533.jpg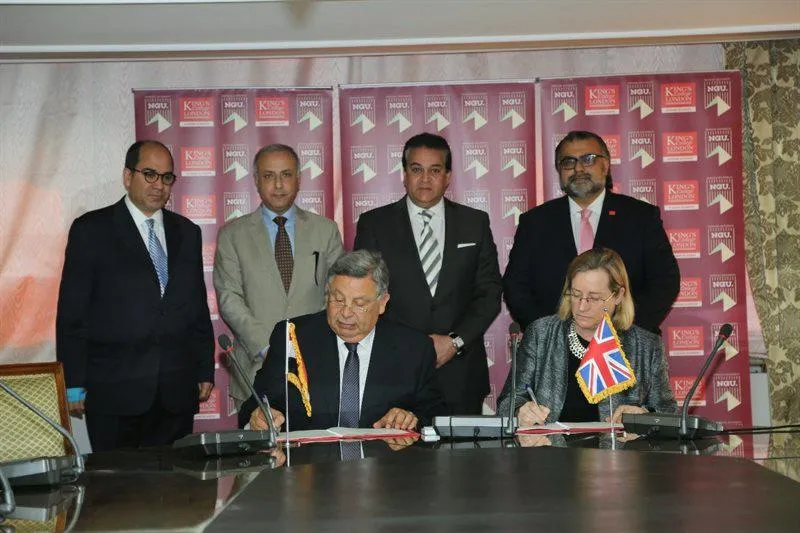 NGU-3800x533.jpg