11 August 2020
King's Jazz Society creates mass big-band virtual performance
The King's Jazz Society has produced a virtual performance bringing together more than 80 performers
Strike Up the Band (Count Basie/Sammy Nestico) was adapted to include a percussion groove that could be played on everyday objects  
The King's Jazz Society has produced a virtual performance bringing together more than 80 performers across the UK, Europe, Asia, Australia, and North and South America.
Strike Up the Band (Count Basie/Sammy Nestico) was adapted to include a percussion groove that could be played on everyday objects, from pots and pans to keepie-uppies with a football.
More than 80 people responded, submitting over 100 different recordings for the project by using a click track through the music notation software 'Sibelius'.
The participants recorded themselves performing their parts and sent the videos and mp3 files which were then mixed using 'GarageBand'.
KCL Jazz Society President Jake Fletcher said: "At the start of lockdown, all our gigs were cancelled within the space of 24 hours. The new Jazz Society committee began to consider ways to perform virtually.
"We wanted to do a performance that was more inclusive, bringing together people and connecting friends at home and abroad.
"We wanted to bring some positivity to everyone, regardless of their musical experience. We wanted people who had never played in a musical performance to join in! The piece connects students at universities, conservatoires, sixth-form colleges and high schools across the world."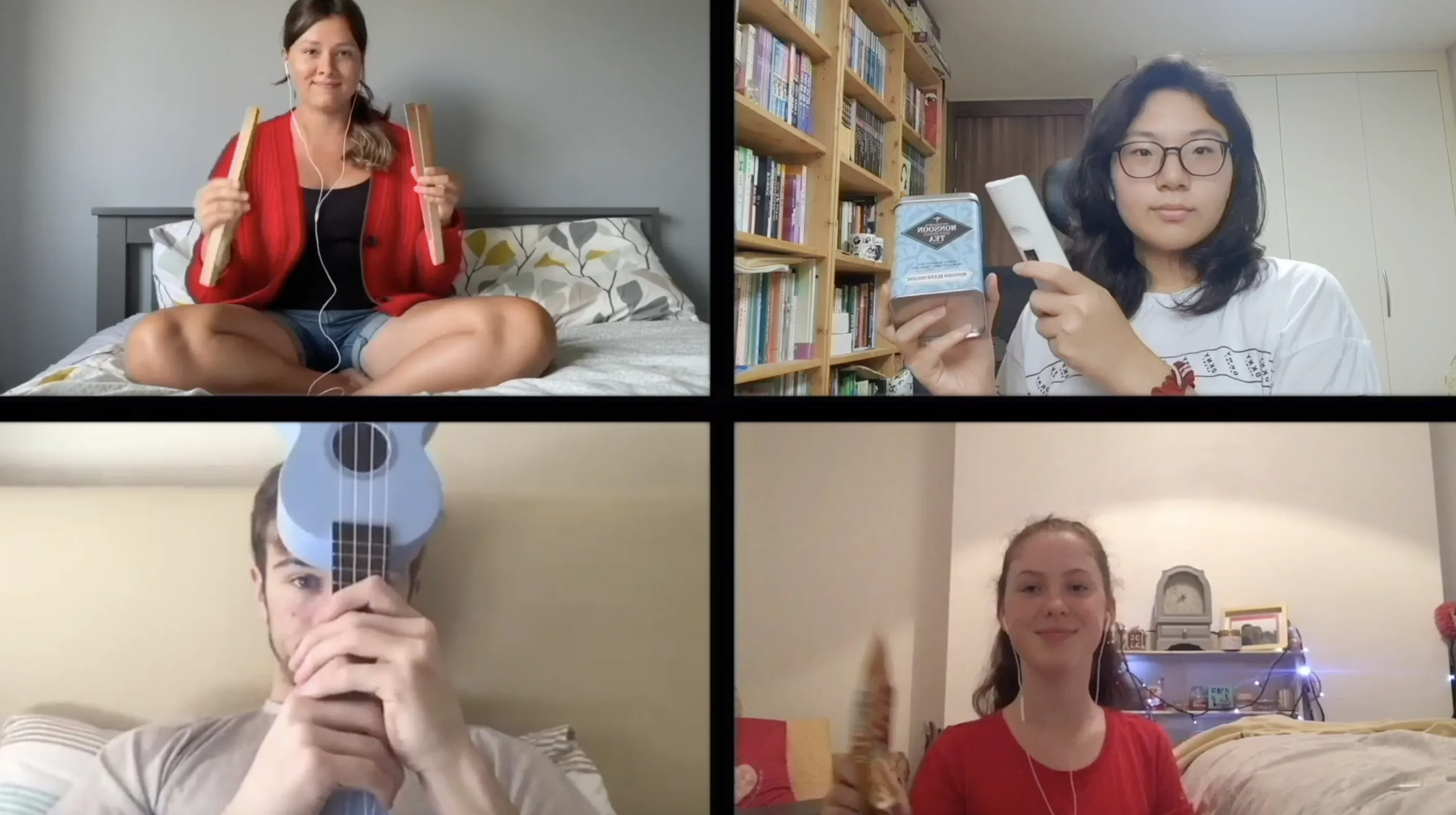 Jake has also helped produce virtual performance of the song Come on Eileen (Dexys Midnight Runners) as a practice during lockdown.
And society member Oscar Eastman led a performance of Glenn Miller's Moonlight Serenade: (https://www.youtube.com/watch?v=D8r0Y4B8W7c&feature=emb_title).
The piece includes performers from other institutions including the Royal Northern College of Music, Stanford University, University of Huddersfield, University of Birmingham, University of Durham and many others.