11 December 2018
King's London Stories 2018 showcases King's partnerships with and in London
The 2018 edition of King's London Stories is now live.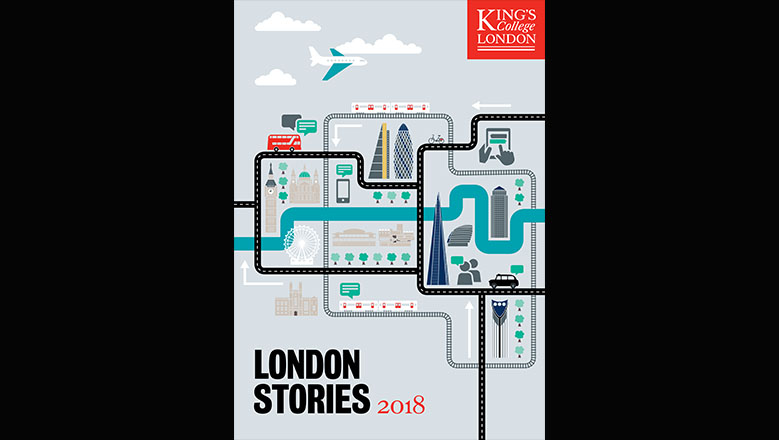 London Stories
The 2018 edition of King's London Stories is now live. This annual publication draws together the broad ranging examples from across King's of staff and students – throughout every faculty – whose teaching, research and community partnerships with London deliver on the ambitions King's set out in Vision 2029.
King's Vision 2029 outlines the university's deep commitment to the city in which we make our home. London Stories demonstrateswhat this means in practice, illustrating that through genuine two-way engagement, King's has a transformative impact on London and the communities who work in the capital and make it their home.
Stories featured range from the pioneering work of the Environmental Research Group, now the Mayor of London's official air quality forecaster, to the innovative Parent Power programme, to King's transformative healthcare research across London's hospitals and health centres.
In 2019, it will be ten years until King's marks the 200th anniversary of the university's foundation, and Vision 2029 sets out our ambitions on the journey towards that date. London Stories showcases some of the ways in which the King's community is delivering on those aims, working side-by-side with the capital, its organisations and its people to fulfil our role as a civic university at the heart of London.