22 June 2018
King's PhD student Daniel Figols shortlisted for the Ivan Juritz Prize 2018
King's PhD student Daniel Figols is one of two King's students to be shortlisted for the Ivan Juritz prize, for his composition, 'Tox'.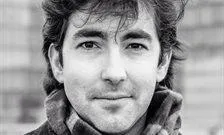 Daniel Figols
 "As a composer of experimental music, it is always a pleasure to realise that someone else gives a value to such personal and intimate search," says Daniel. 
"Tox was inspired by the current perception that all substance, idea and behaviour can become toxic when it appears excessively. However, the levels of tolerance for each situation seem always different: toxicity is a universal principle but its effects are not. Even more, something that is toxic in one situation can be a cure in another."
 "My piece Tox for ondes martenot and piano has been a deep exploration into the sonorities of a fascinating instrument that fights to be rediscovered by 21st century composers. The acoustical properties of these two instruments presented a challenge to combine very antagonistic sonic worlds in a process of re-invention of compositional techniques" says Daniel. 
The winner of the prize will be announced at the 2018 Modernist Summer Party, which is a free event that's open to all. This year's judges are Rachel Cusk, Jeremy Harding, Gillian Wearing and Ryan Wigglesworth.
The Ivan Juritz Prize was established in 2014 to celebrate the creative explosion of the modernist era and reward art that seeks to 'make it new'. The prize is open to postgraduate students from throughout Europe in any artistic medium that play with form to make us think, feel and question. Winners receive £1000 and spend the first two weeks of September at Cove Park, engaging in a residency and showcase. 
To see the list of shortlisted candidates and to listen to Daniel's piece, click here.
To see Daniel's portfolio of works, click here.
If you'd like to register for the 2018 Modernist Summer Party event, click here.