21 July 2017
King's Philosophy professor elected as Fellow of the British Academy
Professor McCabe elected Fellow of the British Academy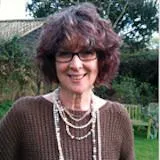 Professor MM McCabe has been elected this week as a Fellow of the British Academy, the UK's national academy for the humanities and social sciences.
Fellows of the British Academy represent the very best of humanities and social sciences research, in the UK and globally. Professor McCabe joined over 60 other distinguished UK academics elected Fellows in recognition of their research.
Professor McCabe's research focuses on ancient philosophy especially Plato's metaphysics; epistemology and ethics; ethics; and the philosophy of medicine. 
The proportion of women elected to the Fellowship has doubled in the last five years and this year 38% of the new Fellows are women. The 42 UK Fellows also span a wide geographic range, being elected from 23 institutions. Twenty overseas scholars, known as Corresponding Fellows, were elected from overseas universities in Uganda, the US, France, Germany, Austria, and the Netherlands as well as 4 Honorary Fellows.
Professor Sir David Cannadine's four-year term as President of the British Academy also started, as he takes over from Lord (Nicholas) Stern of Brentford, who has held the post since 2013.
For more information please contact the Public Relations department on pr@kcl.ac.uk or 0207 848 3202.
For further information about King's, visit the King's in Brief webpages