08 May 2019
King's Principal and academics selected to join prestigious Fellowship
The Academy of Medical Sciences has today elected 50 of the UK's leading figures within biomedical and health sciences to their prestigious Fellowship. They were chosen from 413 candidates.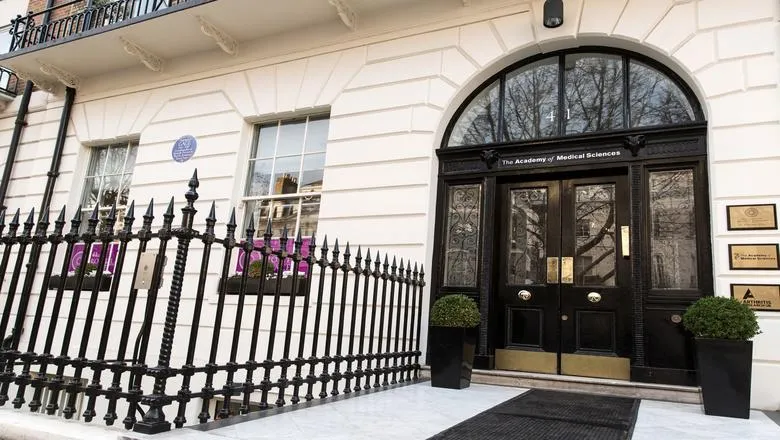 Academy of Medical Sciences
Among them is the President and Principal of King's, Professor Edward Byrne, Professor Anne-Marie Rafferty from the Florence Nightingale Faculty of Nursing, Midwifery and Palliative Care, Gideon Lack, Professor of Paediatric Allergy, Andrew Tutt, Professor of Oncology and James Briscoe, Visiting Professor of Mathematics.
Professor Edward Byrne said: "It is a privilege and a great honour to be selected to be part of this esteemed Fellowship. I am also delighted to see my colleagues at King's recognised for their ground-breaking and often pioneering work in their own fields."
The new Fellows have been selected for their outstanding contributions to advancing medical science, cutting edge research discoveries, and translating developments into benefits for patients and wider society. Many of the new Fellows have also made a contribution to medical science through outstanding leadership, public engagement and supporting the career advancement of junior trainees.
Professor Byrne was a founding director of the Melbourne Neuromuscular Research Unit and the Centre for Neuroscience. He was also made Professor of Experimental Neurology at the University of Melbourne. His major research contributions have been in the field of mitochondrial medicine and neuromuscular disorders.
Professor Lack is leading work in determining the best strategy to prevent peanut allergy in children, while Professor Andrew Tutt is at the forefront of research into breast cancer, identifying key genes which could be targeted for treatment. Currently President of the Royal College of Nursing, Professor Rafferty works closely with the NHS to advise on the future for nursing and midwifery and their work forces. Professor James Briscoe is working on how tissues are formed and patterned in embryos, answering fundamental questions about early development.
The new Fellows will be formally admitted to the Academy at a ceremony on 26 June 2019.