19 June 2023
King's researchers at the 2023 IADR
The International Association for Dental Research (IADR) is the premier association for those involved with dental, oral, and craniofacial research across multiple disciplines, and this week they are holding their renowned general session and exhibition.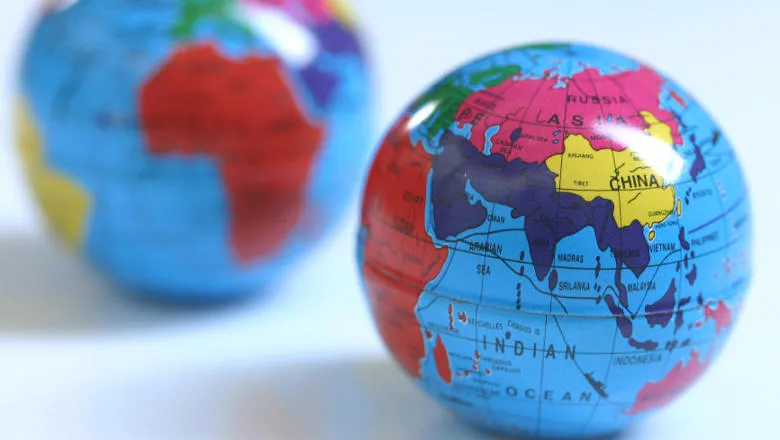 Held in Bogota, Colombia, a wealth of dental researchers, including those from King's College London, will be meeting to share and discuss exciting new developments in their specialist fields. The event runs from June 21-24. 
The IADR/LAR General Session & Exhibition will be joined by the 12th World Congress on Preventive Dentistry (WCPD). This special event will take place on the final two days of the meeting.
#IADR2023
Presentations from King's College London:
IADR Presidential Symposium
Title : Global Oral Health: Defining the Research Agenda
Presenter: Professor Jenny Gallagher
Description: The 2021 World Health Assembly resolution WHA74.5 recognised that oral health should be part of the non-communicable disease, and universal health care, agendas. The resultant strategy and draft oral health action plan aim to implement these agendas by 2030. One of the six strategic objectives of the draft plan is to develop oral health research programs in member states that are context- and need-specific, thus supporting evidence-informed practice guidelines. The goal is for at least 20% of countries to have national oral health research agendas that focus on public health and population-based interventions by 2030. Actions will include building alliances with public, academic, and private sector stakeholders, promoting participatory research that involves diverse and vulnerable populations, and building an evidence base to tackle under-investigated oral diseases. This symposium will explore the needs of different countries in forming their research agendas, and how countries might work together most effectively.
Presentations Authorship / Meeting Chairing being undertaken by Nigel Pitts at the IADR Bogota Meeting
These can best be grouped under 5 headings:
Presenting results from the Caries OUT Project being undertaken by the King's-led Global Collaboratory for Caries Management (GCCM) and the associated ICDAS Foundation charity. A series of international collaborators have been working together to establish the best way to adapt the International consensus for managing caries in children (CariesCare International) to an aerosol free methodology that could be used during and after the COVID pandemic. A series of six papers are being presented from six Countries at this IADR Congress. (See below screenshot from the Programme - items numbered 1 provide the titles of the six presentations for which Prof Pitts is a co-author)


Two presentations from the FiNCH study of caries prevention for older people in care homes are marked 2 on the attached image - Pitts is a co-author (with Professor Jenny Gallagher) of the study from which the two paper are being presented by the successful King's PHD Student and staff member - Rakhee Patel. (See below screenshot from the Programme - items numbered 2 provide the titles).


Prof Pitts is co-Chairing a Symposium convened by the Latin American Oral Health Association (which the King's-led Alliance for a Cavity Free Futureworks with) on exploring "Caries and Periodontal Diseases Consensuses in Latin America: Combining Strategies". (See below a further screenshot from the Programme - this provides the title and learning objectives.


Prof Pitts is also presenting a verbal presentation entitled "The Global Burden of Caries: Moving to Precision CariesCare" at an Industry supported Symposium on "Precision Caries Prevention". This features a summary of recent WHO activity in outlying oral health status for each Country and also show how the CariesCare International consensus for planning and delivering care can be enhanced to provide precision and person-centred care.


Prof Pitts, Prof David Bartlett and Dr Rupert Austin of King's are hosting a meeting of international researchers and Educators coming together under the auspices of the King's-led Erosive Tooth Wear Foundation charityin order to refine plans for a UK and US-wide Survey of current Dental Education in this space and exploring how this aligns with the current international consensus of where the evidence leads in erosive tooth wear.
Other Presentations:
Presentation Title: Two-step Calcium Fluoride provides protection from Erosion and Attrition in-vitro
Authors: Lamya Almejrad, Abdullah Almansour, David Bartlett and Rupert Austin
Presenting Author: Dr Rupert Austin
Objectives: Investigate the effects of an two-step Ammonium / Calcium fluoride on enamel resistance to erosion and erosion/attrition in-vitro.
Presentation Title: Design Specification of VR and AR Models for Learning Clinical Competence: Partial Coverage Indirect Restorations
Authors: Callum Edward* (BDS5 student), Tricia Cheong (Biomedical Engineering Student), Dr San Diego (Senior Lecturer in Technology & Health Informatics Education), Anika Sagoo (Research Assistant), Dr Rupert Austin (Senior Lecturer and Consultant in Prosthodontics).
Presenting Author: Callum Edward (BDS5 student)
Objectives: Simulation can facilitate the teaching of inlay/onlay preparations by importing real 3D patient intra-oral scans of pathologically broken-down teeth into VR dental haptic simulators. This offers dental students a unique opportunity to practice designing inlay/onlay preparations on a large variety of realistic models in a safe environment and become well-prepared before treating patients. The research conducted specifies the design of the Virtual and Augmented reality models (VR and AR) for learning clinical competence with various simulation technologies (haptics, VR, 3D scanner, mobile devices). Moreover, a learning design specification is also in development to complement the pedagogical innovation with haptics. 
Presentation Title: A translational approach to investigate glucose metabolism modulation in periodontal disease prevention as a form of anti-aging preventive medicine.
Authors: Vitor Neves
Presenting Author: Vitor Neves
Objectives: As we age, our capacity to repair and maintain homeostasis decreases directly increasing the incidence of periodontal disease (PD). Recently, glucose metabolism modulation (GMM) has been emphasized as a significant enhancer of longevity by decreasing non-communicable diseases. Therefore,this study has as objective to investigate the effect of GMM aimed at periodontal and systemic diseases prevention in normal glycemic individuals.
Presentation Title: Serum Metabolomic Profile Alterations In Apical Periodontitis After Endodontic Treatment
Authors: S. A. Niazi1, G. Proctor2, D. Moyes3
Presenting Author: Dr Sadia Niazi
Objectives: Apical periodontitis is a chronic inflammatory condition affecting the periapical area of teeth contributing to low-grade systemic inflammation. This study aimed to investigate the serum metabolomic profile of apical periodontitis patients before and after endodontic treatment and identify its associations with inflammatory markers, metabolic syndrome indicators and clinical/radiographic signs/symptoms.
Presentation Title: Where Dentistry And Palaeontology Overlap: Opportunities for Dental Education
Authors: Emily Swift, Aaron LeBlanc, Jonathan Turner, Anika Sagoo, Kim Piper
Presenting Author: Emily Swift, 4th year dental student
Objectives: This study explores the historical and potential future links between palaeontology and dentistry. By studying the works of innovative scientists, it demonstrates how the cross-pollination of knowledge from these two areas has increased our grasp on the biology of extinct animals and the evolution of the dentition. Additionally, this research illustrates that bridging the techniques and sharing findings from two seemingly unrelated fields can be utilised to inform teaching in dental education in the clinical humanities field.
Presentation Title: Development of Entertainment-Education Videos as Interventions to Change Social Bias.
Authors: Francisca Velasquez, Jonathan San Diego, Tim Newton, Trevor Coward
Presenting Author: Francisca Velasquez
Objectives: To design and develop Entertainment-Education videos as interventions to change social biases towards individuals with visible loss of a facial part. 
Presentation Title: Oral Endotoxin Activity as an Early Indicator of Periodontal Dysbiosis
Authors: Anbo Dong, Susanna Paju, Pirkko Pussinen, Jaakko Leskela, Gordon Proctor, Svetislav Zaric
Presenting Author: Svetislav Zaric
Objectives:  To analyse salivary and subgingival endotoxin activity in volunteers with healthy periodontal tissues and patients with gingivitis and periodontitis and to evaluate endotoxin activity changes as an early indicator of salivary and subgingival microbiome dysbiosis.
Presentation Title: Diversity, Equality, Inclusion and Belonging (DEIB) in Dental Education Research
Presenting: Jonathan P. San Diego
Objectives: This workshop is designed to promote an interactive discussion, a call to action, and a commitment from the research community to become more active partners as it relates to improving diversity, equity, inclusion, and belonging (DEIB) challenges and issues in dental education research. Invited leading scholars and researchers will explore the current state and also identify emerging practices to further DEIB. In order to enhance the quality of research and innovation, DEIB approaches that minimize and reduce biases must be upheld in areas involving publication, research support, and research funding. Additionally, strategies must be designed and undertaken to address the following key areas: decolonizing the curriculum, inclusive education, cultural competence, creating a humanistic environment, racism, structural competency, inclusive and equitable recruitment and admissions practices, and gender equality. This also includes more inclusive representation in the sciences and dental research.
Presentation Title: Development of Entertainment-Education Videos as Interventions to Change Social Bias.
Authors: Francisca Velasquez, Jonathan San Diego, Tim Newton, Trevor Coward
Presenting Author: Francisca Velasquez
Objectives: To design and develop Entertainment-Education videos as interventions to change social biases towards individuals with visible loss of a facial part.
Other activities:
Dr Rupert Austin and Professor David Bartlett are holding an Erosive Toothwear workshop/ meeting on 22 June, where they will discuss the worth of the Erosive Toothwear Foundation to date and other related subject matter.