27 April 2021
King's student and Legal Clinic shortlisted for the LawWorks and Attorney General Student Pro Bono Awards 2021
We are delighted to announce Amanda Ignatia is shortlisted for Best Contribution by an Individual Student and the Intellectual Property (IP) Clinic and Protea Clinic are shortlisted for Best New Pro Bono Activity.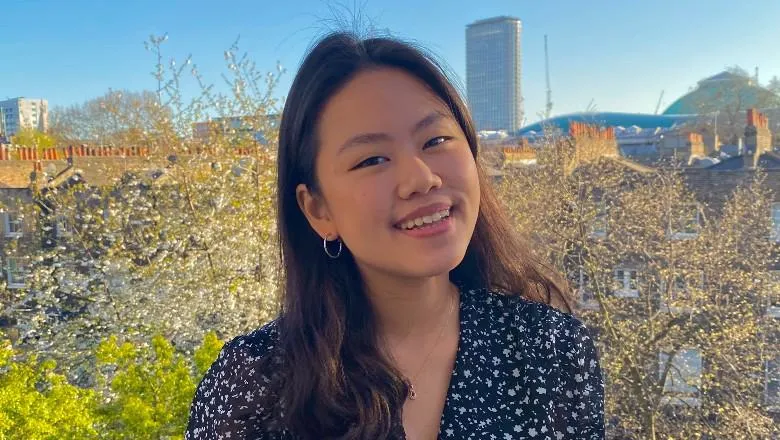 The LawWorks and Attorney General Student Pro Bono Awards, taking place on 12 May 2021, recognise and celebrate the outstanding pro bono work undertaken by law schools and law students across the UK.
Final year King's LLB student, Amanda Ignatia, has been shortlisted for Best Contribution by an Individual Student. Amanda has made an outstanding contribution to King's Law and the Human Rights and Environment Clinic (HRE Clinic), showing great passion for her work on climate change and the rights of nature.
Shortlisted student, Amanda Ignatia, said, "Working as Student Director of the HRE Clinic has been an amazing and invaluable hands-on opportunity for me to apply my legal skills in promoting wider access to justice. It has allowed me to do my part in making meaningful change in areas like climate justice while working closely with clients and professionals of various backgrounds".
I am absolutely thrilled to be nominated and look forward to more pro bono involvement in the future

Amanda Ignatia
Both the King's IP Clinic and the King's Protea Clinic are shortlisted for Best New Pro Bono Activity.
The new IP Clinic, a collaboration with Briffa and Bird and Bird, was established during the pandemic to provide legal advice and support to protect new businesses, entrepreneurs from diverse backgrounds and foster creativity and innovation. One case concerned the protection of a small business set up by a female entrepreneur during the first national lockdown. The students researched and devised innovative IP strategies to protect the business and identified solutions to potential legal risks.
Students from the IP Clinic said, "We felt we made an impact and empowered the entrepreneur whose business is an award-winning start-up established during the pandemic. The team advocates for small businesses and feel a social responsibility to support those who are otherwise unable to access legal advice".
The Protea Clinic provides immigration legal advice and assistance to vulnerable migrant females, specifically foreign national prisoners and victims of modern slavery. The Clinic, in collaboration with the Hammersmith and Fulham Law Centre and Hibiscus Initiatives, has allowed King's students to investigate complex immigration cases and support vulnerable and disenfranchised clients.
Protea Clinic feedback has been very positive, with one client commenting, "It was a great service, I feel much better informed about my choices, and now I feel I can move forward".
The Awards take place online from 5.00 pm on Wednesday 12 May. Register to watch the ceremony here.
King's Legal Clinic works to enhance the education of our law students and promote social and economic justice. Students work under the guidance of qualified lawyers to provide pro bono work to support a wide range of clients, offering free legal advice to those most in need. Find out more here
In this story