13 July 2021
King's student earns 'surreal' late call up to the Tokyo Olympics
Caroline Chew, currently undertaking a postgraduate Diploma in EU Competition Law at The Dickson Poon School of Law, will represent Singapore in equestrian at the Tokyo Olympics.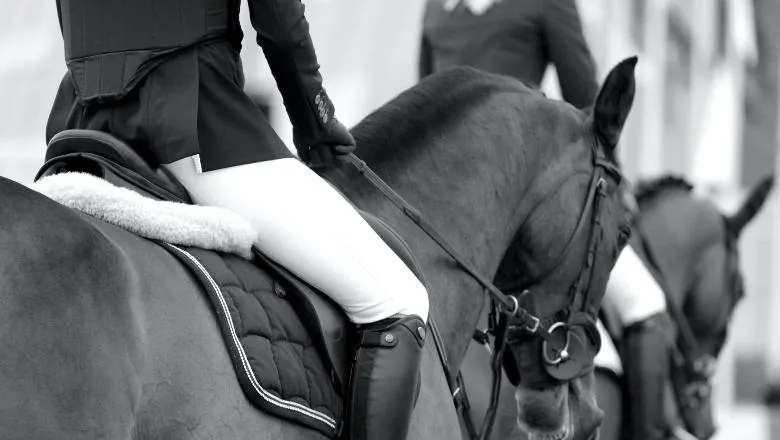 Just a few weeks ago Caroline Chew was firmly focused on her client work and upcoming coursework deadlines when the opportunity of a lifetime presented itself. Following the last-minute withdraw of a New Zealand athlete, Caroline had the opportunity to fulfil her Olympic dream by claiming a spot at the Tokyo Games at the Dressage Grand Prix in Le Mans, France.
With a minimum score of 66 required to qualify for the Games, Caroline registered a personal best of 69.647, becoming the first Singaporean to compete in equestrian at the Olympics.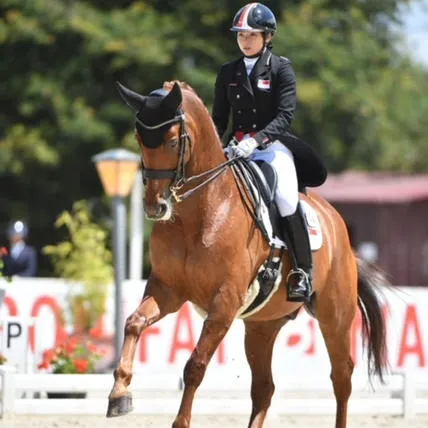 Caroline Chew
It's still really surreal, this opportunity came up really unexpectedly, it's been a whirlwind kind of last few weeks

Caroline Chew
For the past four years, Caroline has combined competitive riding, a career at Freshfields Bruckhaus Deringer, and more recently postgraduate studies at King's Centre of European Law at The Dickson Poon School of Law.
Professor Richard Whish, programme director of the EU Competition Law programme, said "This is wonderfully exciting for Caroline, we will be watching the equestrian events with added interest and wish Caroline much success!"
Caroline is one of 23 athletes representing Singapore at the delayed Tokyo Games, which starts on 23 July 2021.