14 December 2016
King's student voted one of top 10 entrepreneurs in London under 30
Clarence Ji, a fourth year computer science student in the Department of Informatics at King's College London has been voted one of the top 10 entrepreneurs in London under 30 by Capital Enterprise.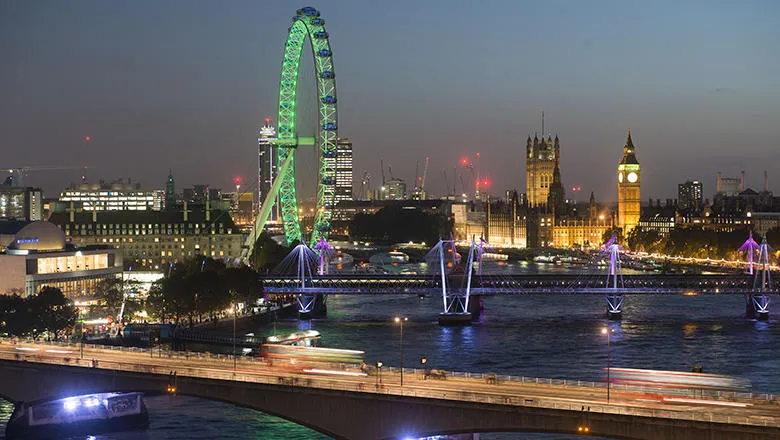 London skyline at night
Clarence was nominated for his project RideLDN, an augmented reality app for tourists.
Finalists were selected by a judging panel of experts from Capital Enterprise, Google and RBS, and as part of his nomination Clarence been invited to pitch his venture to investors at a Startup Europe MY-WAY event at IDEALondon on 14 December.
Clarence is on the Entrepreneurship Institute's King's20 accelerator programme and is a senior committee member of KCL Tech Society, and one of the organisers of HackKing's and HackLondon.
Speaking about his nomination Clarence said, 

"I really appreciate being named one of the top 10 entrepreneurs in London under 30 by Capital Enterprise. Augmented Reality is an area with huge potential, especially in London, one of the best cities in the world for technology. Also, studying at one of the best universities has opened up lots of exciting opportunities. Special thanks to King's Entrepreneurship Institute for giving me the support and confidence I need to build my venture."