20 November 2017
King's student wins place at MIT Bootcamp
Răzvan Geangu, a third year Computer Science with Management student at King's has won a place on the prestigious MIT Innovation & Entrepreneurship Bootcamp in Brisbane, Australia.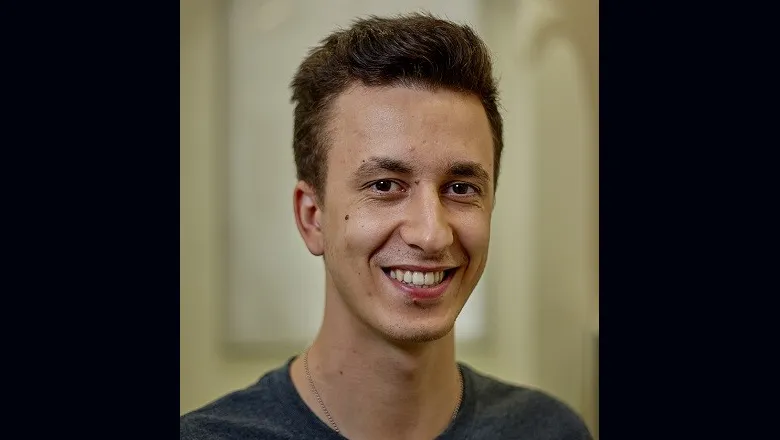 Răzvan Geangu
Admission to MIT Bootcamps is highly selective and based on initiative, open and critical thinking, capacity for calculated risk and community impact. Previous Bootcampers, including King's NMS Robotics student Dorian Buksz have met cofounders and their startups have raised over USD $48m in funding.
The Bootcamp on 10-16 February 2018 brings together hundreds of innovators from across the globe including leading corporate professionals, NGOs, doctors, Educators, Designers and Product Owners for an intense, week-long programme.
The theme this year is the Future of Sustainability and participants will form teams and challenge themselves to find and implement scalable solutions.  
Speaking about the opportunity Razvan said,
"I could not be more excited to finally have my dream come true. Kids grow up to become doctors, lawyers or firemen while I grew up to be part of the prestigious Massachusetts Institute of Technology! I have always aspired to be surrounded by people smarter than me, but being part of the MIT community means being in the same room with some of the brightest people in the world.
I am currently working on empowering cameras to understand more in order to keep our world safe, share emotions and experiences through the digital world and to bridge the gap between sign language and spoken language. I have always been passionate about technology and enhancing our life using it. It is really important that if you have the ability to empower others, to use it!"
Razvan is crowdfunding to cover his costs to Australia. Support him at https://www.gofundme.com/razvan2mit
 "I appreciate all contributions and by choosing to support me into this journey you're investing in the future of innovation and sustainability. Thank you for trusting in me."
Image: Razvan accepting his King's Enterprise Award
Ed Halliday, the Entrepreneurship Institute's Accelerator Manager said, 
"As part of the Accelerator programme, Răzvan is working on developing Mila, using his deep passion for technology and innovation to empower computer vision to understand human behaviours and ultimately improve people's jobs. He has won numerous competitions and developed world changing ideas that motivated him to start a business.
Răzvan is a very talented person - his flair for innovation and design, his ease to form, lead and inspire a growing team, and his enthusiasm and drive for making his ideas happen is a rare quality that sets him apart as an entrepreneur and inventor."
Dr Andrew Coles, Researcher in Artificial Intelligence and Lecturer in Computer Science at King's said,
"Razvan is a one-man idea factory with the tech skills to back it up, and all-around nice guy. MIT Bootcamp is a great opportunity!"