05 January 2022
King's students take part in 24-hour vaccine service
On Friday 17 December, Dr Russell Hearn, Deputy Director of Community Education and Senior Lecturer in Medical Education at King's, ran a 24-hour vaccine-a-thon at Morris House General Practice in Haringey, North London. This service began at 6pm on the Friday and ran through the night until 6pm on Saturday.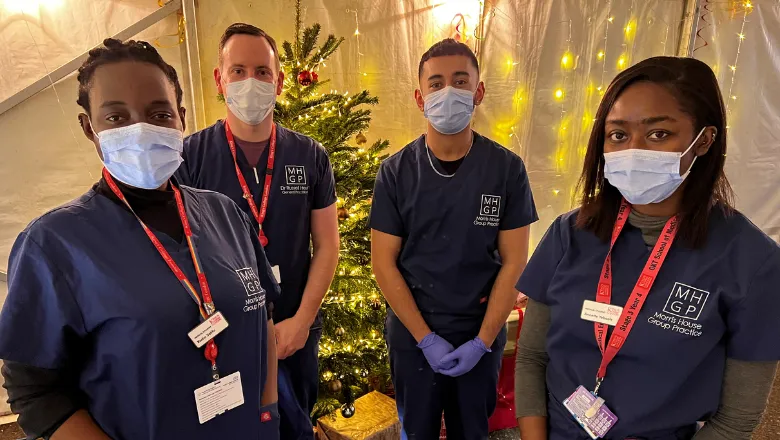 The vaccination centre has been open for a year and delivered 150k vaccines so far, medical students from King's have been involved in the project from the start, including the design and leadership of the services. Student volunteers from across the University also include dental, nursing, physio and pharmacy students. Even law and geography students have volunteered to help with the administrative side and one history student has trained to be a vaccinator. King's staff members have also volunteered to help.
Dr Hearn said: "Since the government started to urge people to get their booster we saw a huge increase in walk-in demand and our appointments were booked up. On an average day we can vaccinate 1000 patients and we wanted to increase capacity. We thought why not work through the night to give people who are unable to get a booster during working hours an opportunity to get a jab?'
Staffed with 150 people, including student volunteers from King's and other medical schools across the capital, the team were able to deliver 4,500 vaccines during the jabathon. Dr Hearn said 93% jabs given were booster doses, 4% first doses and 3% were second doses. The nearest patient served lived on the same street while the furthest came from Liverpool. 70% of patients were from the Haringey area and many came from across London. Although advertised as a 24 hour service, the clinic was actually operational for 33 hours straight.
Radia Salifu, a Year 4 medical student, said: "There were people who came in the night who wouldn't have been able to get boosted. Police officers on night shifts came in to get their jabs and they radioed their colleagues who needed it done. We managed to jab people in the night who would have otherwise missed out."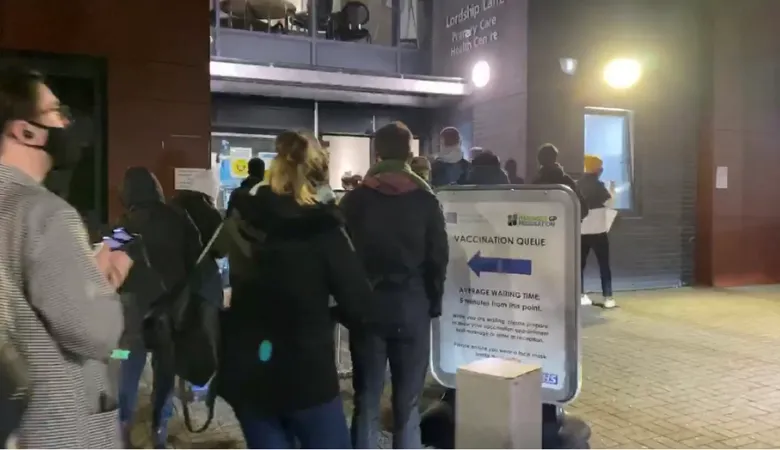 During the jabathon, word spread on social media and was covered on the BBC, Sky News and ITV. Ambulance staff, restaurant and shift workers came late at night. Spirits were kept high by a pizza party and ice cream sundaes at 2am and a pancake breakfast.
This isn't the first time Dr Hearn has led a mass vaccination event. A clinic at Tottenham Hotspur's stadium vaccinated over 4000 people in one day in July 2021, and he's also run clinics on buses, mosques and food banks.
He said: "Our site has been a success because students have been part of the leadership and design. Other hubs have struggled with staffing to give people vaccines, but we've had amazing students to help deliver these vaccines.'
Annette Yeboah, MBBS 4, said the experience has been essential in building her confidence with patients. She said: "A lot of medicine is about communicating with patients and talking to them in an easy-to-understand manner. This is especially important with the misinformation about the vaccine. Taking part has boosted my confidence in talking to patients. It's also helped me to understand what a night shift is like."
Visitors to the clinic include the Duchess of Cornwall, Prime Minister Boris Johnson and Mayor of London Sadiq Khan. Other sites have contacted Dr Hearn with an interest in doing their own 24-hour vaccination service, but he believes they picked the perfect time to hold one as demand was so high ahead of the Christmas holidays.
The jabathon has come at the perfect time for these students as well.
Bilaal Ahmed, Year 4, Medical Student at King's College London, said: "At the end of fourth year medical students do practical exams. This experience has been ideal in getting confidence to speak to patients and to get clinical experience."
Radia added: "Thanks to this experience, my first day as an F1 won't be so overwhelming."
In this story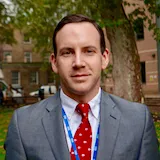 Reader in Medical Education & Deputy Director of Community Education