19 March 2018
King's team winners of the 2018 Oxford Moot in French Law
Congratulations to students Gabriel Bulteel and Serge Llioukhine have won first place in the Oxford Moot in French Law.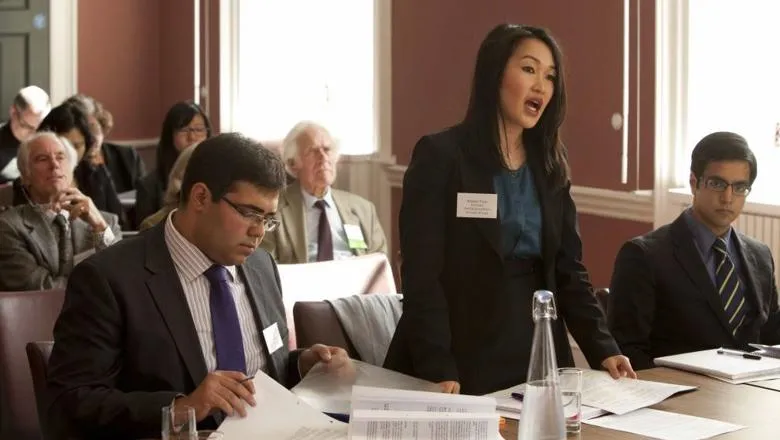 Moot
On 12 March 2018, Gabriel Bulteel and Serge Llioukhine, both students on the LLB in English Law & French Law came first in the 2018 Oxford Moot competition in French Law which took place at the Faculty of Law, University of Oxford. Dr Eva Steiner was their coach and mentor, as well as a judge in the preliminary rounds.
The competition, which is generously sponsored by the prestigious international law firm Gide Loyrette Nouel, permits 16 teams from across the world to compete in front of judging panels drawn from French academics, judges and practitioners. It is an excellent opportunity for non-native and native French speakers to impress judges with their advocacy skills and knowledge of French and French law. Each team is requested to prepare in advance a pleading in French for each side (applicant and respondent) using French law and French methodology. The case at hand this year was one on sexual harassment in the workplace.
Coach Eva Steiner said, 'Serge and Gabriel were impressive in presenting their arguments, especially in the final round in front of a panel presided over by Justice Uglo, senior judge at the Social Chamber of the French Court of Cassation.'
The King's team were impressive in the final, beating University of Birmingham to bring the trophy back to London.
After a very competitive and tiring competition, the team still had enough energy to enjoy a gala dinner organised at Trinity College.
Many congratulations to Serge, Gabriel and Dr Steiner for their achievements.