04 November 2019
King's to join network in leading next generation radiotherapy research
King's will become part of the largest ever investment in radiotherapy research as part of Cancer Research UK RadNet.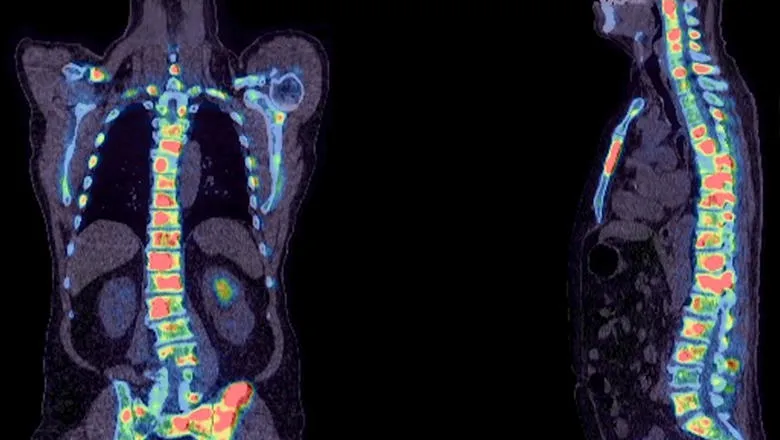 Today, CRUK announced a new £56 million research network for radiotherapy research, pioneering the use of the latest techniques such as FLASH radiotherapy and artificial intelligence to improve cancer survival rates.
The network 'RadNet' will unite seven centres of excellence across the country including Cancer Research UK City of London Centre - a partnership between UCL, Queen Mary University of London, King's College London the Francis Crick Institute.
RadNet aims to improve cancer survival by optimising and personalising radiotherapy. The centres will spearhead the development of new techniques for delivering radiotherapy and investigate new radiotherapy-drug combinations, including immunotherapies. Scientists will also focus on reducing the long-term side effects associated with this treatment, improving patients' quality of life during and after treatment.
Professor Tony Ng, Head of School of Cancer and Pharmaceutical Sciences and co-investigator CRUK City of London Centre said, "We are extremely pleased to be part of this successful partnership and aim to apply our knowledge and expertise in Tumour microenvironment imaging and Tumour immunology, to better understand and enhance the efficacy of radiotherapy, especially in the setting where we will combine or sequence radiotherapy and immunotherapy in cancer treatment".
RadNet aims to attract world-leading researchers from across the globe and promote collaboration between diverse scientific fields. £4million of the funding will be dedicated to joint research projects, conferences and secondments between locations. The network will also invest in training the next generation of radiotherapy researchers to ensure the UK's radiotherapy research community continues to thrive. 
Michelle Mitchell, chief executive of Cancer Research UK, said: "Radiotherapy is a cornerstone of cancer medicine, with around 3 in 10 patients receiving it as part of their primary treatment. The launch of our network marks a new era of radiotherapy research in the UK. Scientists will combine advances in our understanding of cancer biology with cutting-edge technology to make this treatment more precise and effective than ever before".
Today, over 130,000 patients are treated with radiotherapy on the NHS every year. In its simplest form, this treatment works by blasting tumours with x-ray radiation, killing cancer cells by irreversibly damaging their DNA.
Cancer Research UK supported some of the earliest research into the treatment of cancer with radiation and pioneered the first use of radiotherapy in the 1920s. RadNet is the charity's largest-ever investment in radiotherapy research and will unite seven centres of excellence across the country to accelerate the development of advanced radiotherapy techniques, challenging the boundaries of this mainstay treatment through world-first exploratory projects.