27 October 2017
King's Vision Taster Day
On Saturday 7th October, Vision (a Widening Participation society) held a dentistry taster day aimed a students in years 11, 12, 13 from underprivileged schools.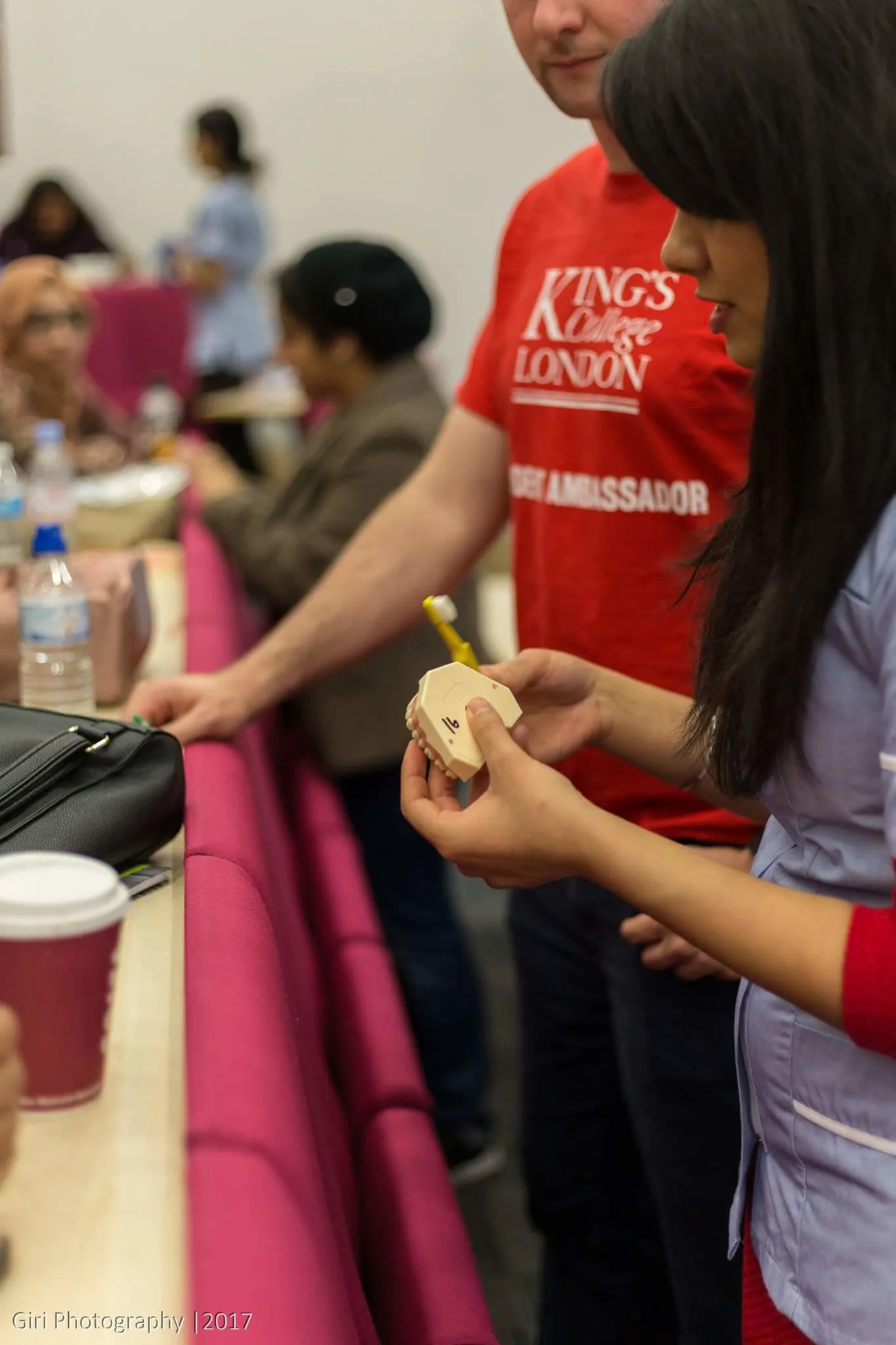 Dr Lewis-Greene and Dr Cabot are Patrons of the society. King's Dental students Sukhpreet Dubb (founder)  and Pavandeep Jhand (President), alongside a committee of 8 students (Senem Icel, Matthew Harvey, Safa Ilyas, Ameena Khurshid, Vinya Rathod, Sonal Gandhi, Nikou Gharooni, Nadia Nadim) helped put the day together. 
Vision aims to inspire, educate and promote Dentistry to students from a variety of backgrounds. 
At Vision, we are also looking to introduce Dentistry to students who may be unsure as to what to study in their higher education and are looking for avenues to explore.

We had a series of talks in the morning and an interactive session in the afternoon. The activities were as follows: basic life support, tooth morphology, medical emergency, dental diagnosis, impression taking, composite build up, scaling and oral hygiene instructions. 

Thanks to all that helped out on the day.