08 April 2019
King's welcomes new Director to establish Institute for Population Health
Professor Kenji Shibuya to head up new Institute.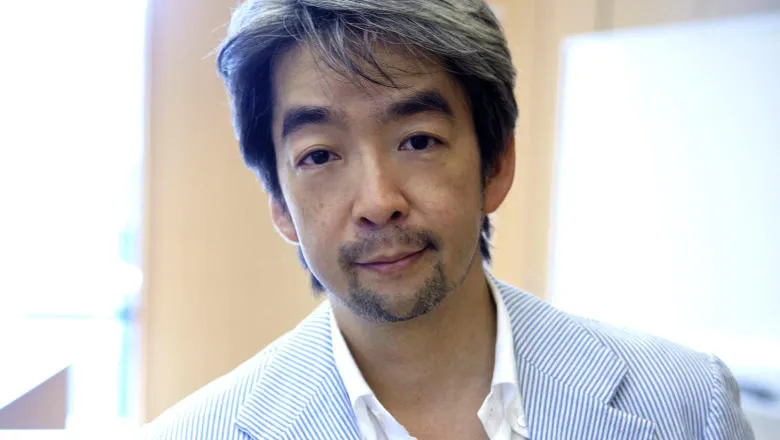 Professor Kenji Shibuya
Population Health constitutes one of the major global challenges facing humankind and our ability to advance population health is similarly complicated. Key external factors like ageing, urbanisation, air quality, diet and socio-economic inequity all have significant impact on health; as well as individual characteristics like genetics and physiology. Improving health and ensuring a more equitable distribution of health and wellbeing within and between countries is at the core of research into population health. To understand these new challenges and opportunities requires research to move beyond traditional disciplinary boundaries.
The new King's Institute for Population Health aims to do just this.
The Institute will bring together experts from across the university to take a novel, interdisciplinary and challenge-focused approach. By combining specialists in human health, data science, law, social science and technology, the Institute hopes to shape government policy and public behaviour to deliver measurable improvements to population health.
The university is therefore delighted to welcome the Institute's inaugural Director, Professor Kenji Shibuya, who has joined the School of Population Health & Environmental Sciences to establish and lead this exciting new venture.
Professor Shibuya joins King's from the University of Tokyo where he was Professor and Chair in the Department of Global Health Policy, Graduate School of Medicine. He was formerly at the World Health Organization (WHO), where he was a Chief of Health Policy, and is currently serving as Senior Advisor to the Director-General of the WHO.
He also played a key role in setting the direction of the Japanese Government's global health policy after the Hokkaido Toyako G8 Summit, as well as leading the Lancet Series on Japan published in 2011. He chaired the landmark Advisory Panel on Health Care 2035 for the Minister of Health, Labour & Welfare and has held academic appointments at Teikyo University School of Medicine and Harvard University.
Professor Sir Robert Lechler, Provost and Senior Vice-President (Health), said:
"I am delighted to welcome Kenji to King's to establish and lead this exciting new institute which will bring together colleagues from across disciplines to tackle some of the greatest population health challenges facing us today. He brings experience from both academia and policy sectors, as well as a remarkable vision for truly interdisciplinary research that will have a transformative impact on population health both locally and across the globe."
Professor Evelyn Welch, Provost and Senior Vice-President (Arts and Sciences), said:
"We are excited to welcome Kenji to join the King's community this week. The work of the new Institute of Population Health will sit at the heart of our ambitions in Vision 2029 to deliver the highest quality enquiry-driven research through interdisciplinary working and partnerships to address global challenges. I am particularly keen to see colleagues from across Arts & Sciences collaborate alongside experts in the Health Faculties to address the population health grand challenges facing us today".
Professor Richard Trembath, Executive Dean of the Faculty of Life Sciences & Medicine, said:
"I am delighted to welcome Kenji to the Faculty and the university. We know that to answer the growing population health questions requires more than clinicians and health researchers. We need to span disciplines to draw on a wide range of expertise to develop population solutions. By establishing this Institute, King's will be in a better place to answer these questions and I look forward to working with colleagues to draw together collaborations over the coming months and years ahead".