31 October 2016
Kinisi Festival of Sound and Music
Chipp Jansen, Teaching Fellow in the Departments of Informatics, exhibited an art installation in an abandoned beer cave in Santorini, Greece at the Kinisi Festival of Sound and Music (Oct 21-23). As a member of the art collective, BU-CON, Chipp exhibited the piece "A Fire to Build", an audio and laser transmission of the 1902 Jack London short story "To Build a Fire". English and Greek translations of the short story were broadcasted via lasers to speaker monitor receivers distributed throughout a beer cellar which served as the exhibition space.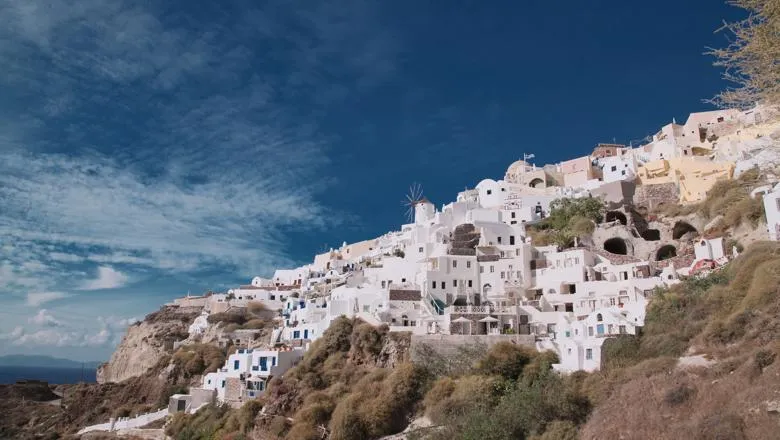 Santorini
"The substance of the narrative - which tells of a journey through a powerful and will natural environment - is experienced here in the guise of many analogues - as text, as audio, as light, as environment, and as somatic experience."
"A Fire to Build" is produced by the art collective BU-CON.  BU-CON was founded in 2004 by artists in Detroit, MI, USA in an effort to inhabit the form of an infrastructure development company and effect an authorial position with respect to the troubling situation between technology and life systems in the world. The collaborative work of BU- CON in the category of art comprises material artefacts within an optimistic frame of reference as a resource in the Afterfuture, its term for an imminent non-utopia suggested by the material information of the existing world. The premise of BU-CON allows for personnel to develop contingencies for cases in which infrastructure foundational to contemporary life fails or becomes unavailable.