05 July 2022
Lau China Institute & Young China Watchers 2022 Essay Competition Open
The Lau China Institute in partnership with Young China Watchers is delighted to announce our 2022 essay competition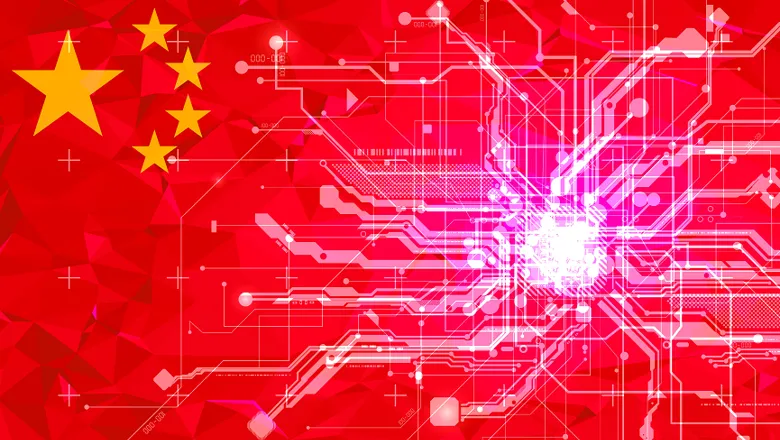 Lau China Institute & Young China Watchers 2022 Essay Competition Open
Young China Watchers & Lau China Institute Essay Competition 2022
'China's Digital Transformation'
The Lau China Institute in partnership with Young China Watchers is pleased to invite submissions for our 2022 writing competition, under the theme of 'China's Digital Transformation'. The competition aims to discover and showcase the newest young writing on China in the UK, to help foster the next generation of expertise on China and provide a platform for new voices. We invite all young China scholars residing in the UK under the age of 35 to apply, including students, members of academia, the media, government, the private sector or any other interested applicants. Please see competition terms below.
ENTRANT REQUIREMENTS – Terms & Conditions
COMPETITION THEME
'China's Digital Transformation'
We invite authors to submit either short essays or op-ed style pieces that analyse social and economic issues in China arising from China's rapid adoption of technology across a range of sectors.
Examples of issues that authors may like to examine include:
Social & economic changes driven by digital acceleration
How tech innovation in China influences its position as a global power
The rapid growth of Chinese private tech companies and their impact on society – including social & economic mobility, access to new services, goods and information online
The 'digital silk road' - Chinese investment in technology infrastructure in emerging economies as part of the Belt & Road Initiative
How 'HealthTech' has enabled access to digital health services during the pandemic and the opportunities and challenges from digital health delivery
Technology-based solutions to environmental & climate change issues in China
National security implications of Chinese investment in, or provision of, technology infrastructure in the UK
The use of data and implications for data privacy
FinTech and digital currency
Smart cities and other tech-enabled infrastructure
Please note, the above list is not exhaustive. Submissions will be accepted on additional topics so long as they relate directly to the theme of 'China's Digital Transformation'.
SUBMISSION REQUIREMENTS
Word limit: 750-850 (submissions longer than 850 words will not be accepted)
Acceptable formats: either short essays or opinion-editorial style pieces providing the author's original analysis and views on the chosen topic
Referencing: statistics, facts, publications, policies, and quotes mentioned within the article should include hyperlinks to their primary sources. No in-text citation, bibliography or reference list is required
Eligibility: 35 years or younger on the day before the deadline + must be a UK resident with a UK bank account. Evidence will be required.
Plagiarism will not be tolerated. Submissions must be written by the author listed as the submitter. Only one entry per person.
KEY DATES
The competition opens on Monday 4th July 2022
All submissions must be sent to the submissions mailbox by 11:59pm BST on Monday 29th August 2022. Submissions must be sent to: Lauessay@youngchinawatchers.com>
Winners will be announced during the Lau China Institute's China Week from 17th- 21st October 2022
Due to a high volume of submissions, those who are unsuccessful may not be contacted
JUDGING
The judging panel will include senior representatives from the global board of Young China Watchers along with academic experts at King's College London.
Submissions will be marked according to evidence of research, strong writing style, original analysis and insights as well as compliance with competition terms listed in this document.
PRIZES
First prize: the winning author will receive £300; publication in the YCW blog; invitation to speak at the YCW annual conference and complimentary access to all events during the Lau China Institute's flagship China Week 2022
Runners-up (two places): the two runners up will receive £150 each and their entries will be featured on the YCW blog
For any queries please contact: Lauessay@youngchinawatchers.com