23 May 2018
Launch of the Consumer and Organisational Digital Analytics (CODA) research centre
On 17 May, King's Business School celebrated the launch of the CODA research centre. CODA aims to create innovative solutions to business problems using modern analytical research and big data expertise.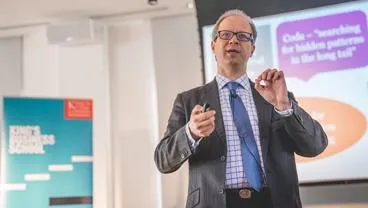 Launch of the Consumer and Organisational Digital Analytics (CODA) research centre
Stuart Barnes, director of CODA was joined by guest speakers Ray Eitel-Porter, Managing Director of Applied Intelligence Data at Accenture, and Professor Ko de Ruyter, Professor of Marketing at Cass Business School.
Stuart Barnes spoke first about the CODA research centre, which looks to discover "hidden patterns" in large data sets and will use "data analytics for decision making". The CODA research centre will be working with colleagues around the world such as Saudi Arabia, using big data to help predict consumer behaviour in areas such as policy, health, virtual reality and gamification. 
Ray Eitel-Porter from Accenture then spoke to the audience about the application of data analytics and science in the business world. Eitel-Porter stated that AI is growing because of cheaper advanced technology and masses of more available data. As a result, there is a greater demand for AI skills "Institutions such as CODA highlight the need for more data scientists and analysts - it reflects a greater appetite". Eitel-Porter highlighted that centres like CODA are helping to address the shortage of specialists in the field of AI.
Next, Professor Ko de Ruyter spoke about 'digital surrealism'. de Ruyter stated that 'Augmented Reality enables a whole conversation to take place' allowing companies the ability to give customers a full online experience before they buy. After the new GDPR rules come into action, de-Ruyter says that 're-engagement will be the next buzz-word' and AI will be a main tool used by companies to help them communicate more effectively with customers.
Afterward our speakers took part in an audience Q&A and then headed up to the Bush House terrace for a celebratory drinks reception.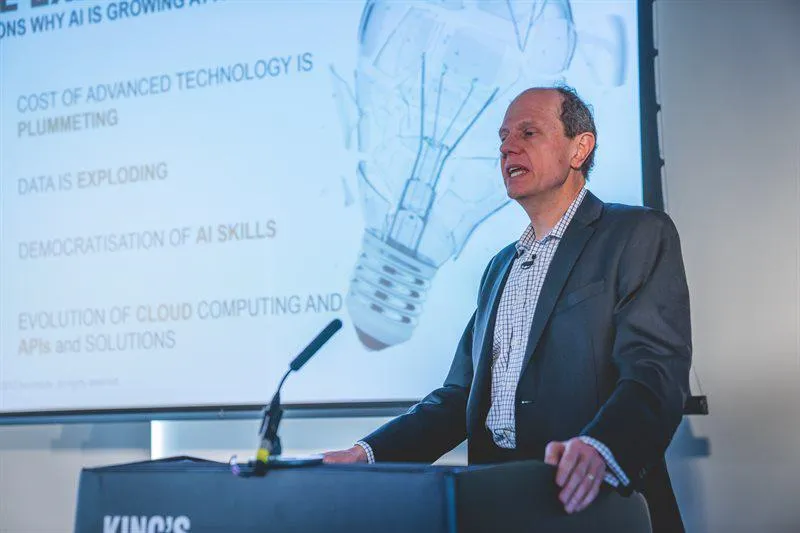 Launch of the Consumer and Organisational Digital Analytics (CODA) research centre