27 November 2018
Law staff recognised with three King's Awards
King's recently held the 2018 King's Awards ceremony, celebrating the work of academic and professional services staff across the university. This year The Dickson Poon School of Law was successful in three categories, rewarding teaching, service to society and a special lifetime achievement recognition for Professor Eva Lomnicka.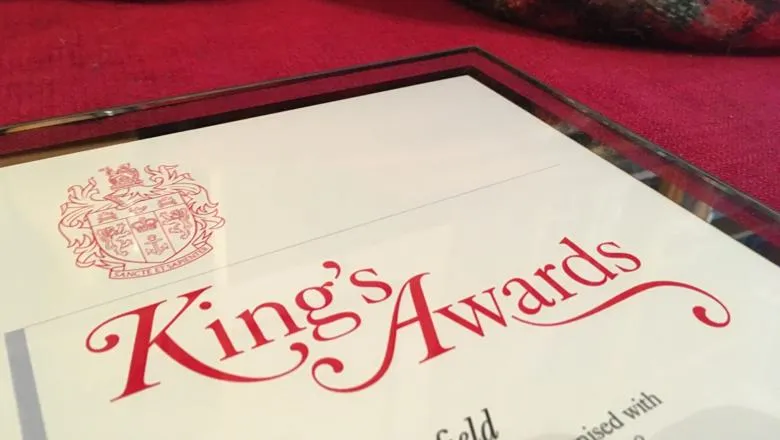 King's Awards certificate
Lifetime Achievement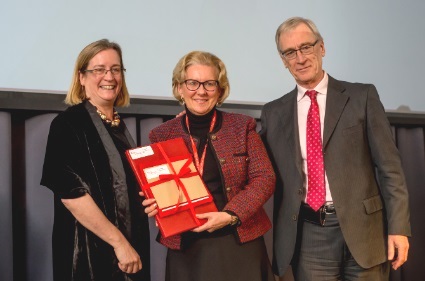 Professor Lomnicka joined the School in 1975 and has taught generations of students across a variety of subjects within law. In her acceptance speech, Professor Lomnicka praised the 'wonderfully supportive environment that is King's', while also commenting on the changes she has seen during her time at the institution.
'It has been most gratifying over the 43 years I have been here, to see how King's and the Law School have evolved into the impressive global institutions that they now are without losing their London roots.'
Professor Lomnicka also thanked the 'wonderful and exceptionally talented students' she has taught and mentored: 'It's been such a privilege to spend time with such impressive young people from all parts of the globe and then to watch the contributions they subsequently make.'
Service to Society and Innovative Teaching
Alongside Professor Lomnicka's award, members of the School were also recognised in two other categories. Dr Emily Barritt won the 'Most Innovative Teaching' award for her Public Interest Litigation module, while the King's Legal Clinic was awarded for the 'Most Significant Contribution in Serving the Needs and Aspirations of Society'.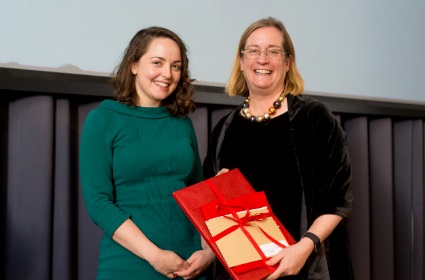 Speaking after receiving the award, Deborah Acquaah (the Clinic's Coordinator) highlighted the importance of the role students have played in the Clinic's development.
'It's great that the King's Legal Clinic has been recognised,' Ms Acquaah said, 'we could not have made the Clinic such a great success without the support of all the students who have been involved in our work. It's been a real team effort.'
The King's Legal Clinic was established in 2017, offering professional legal advice on a range of issues from immigration to cycling accidents. At the Clinic, students of The Dickson Poon School of Law work with professional lawyers to help members of the public with legal enquiries and support.
Find out more about the King's Legal Clinic here.
Executive Dean, Professor Gillian Douglas and Professor Robert Wintemute were shortlisted for the Inclusive Workplace and Research Project of the Year awards respectively.
About the King's Awards
The King's Awards recognise the achievements of staff and alumni. All staff and students can nominate a member of staff or a team who has made an outstanding contribution to King's. This year there were over 430 nominations from across the university in recognition of colleagues and peers.