08 January 2021
Lea Samek
Lea Samek is a current PhD student at King's Business School.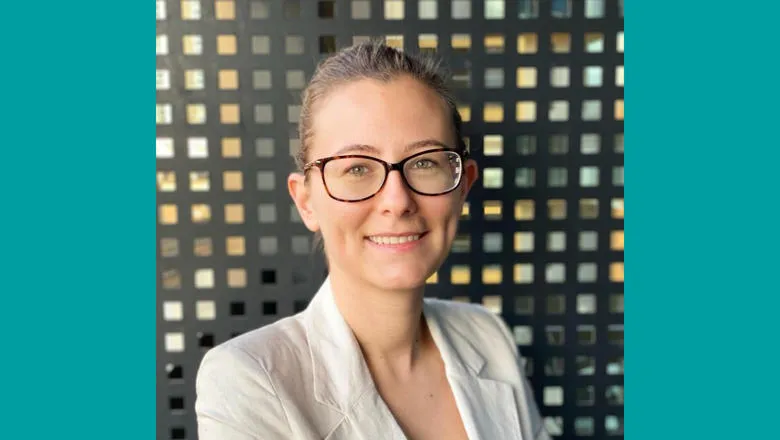 Lea Samek is a current PhD student at King's Business School.
Tell us a little bit about your PhD research topic and your supervisors
I researched the role of health in human capital formation, with a focus on the effects of morbidity and longevity on the quality and quantity of labour. While physical capital and labour go hand in hand, measuring human capital is complex and so existing measures focus mainly on education, not health.
With the help of my supervisors, Professor Mary O'Mahony and Dr Sotiris Vandoros, we examined the impact of poor health on productivity and absenteeism.
What are your research interests and how have they evolved? 
My research interests revolved around human capital and labour productivity, and the rapidly changing technology-intensive environment we live in means it deserves more attention than ever.
Having focused on health and human capital formation as part of my PhD, I am now researching how human capital shapes the development of artificial intelligence and how AI technologies affect skill demand.
What did you most enjoy about your PhD? 
I valued the flexibility and independence; I finally had the time to conduct in-depth research. Having a network of experts, motivating supervisors and camaraderie among students provides an invaluable support system.
What was your experience transitioning from student to researcher? 
Becoming a researcher implies higher flexibility and more independence but also more responsibilities. It can be challenging but it is also an incredibly enriching journey.
Why did you choose King's Business School? 
When I chose my supervisor they were working at the University of Birmingham, where I previously studied, but had accepted a position at KBS. I transferred alongside them, which to this day was the best decision I've ever made.
What did you like most about studying in London? Did it provide you with more opportunities? 
I have always liked London because of its cultural diversity and social life. You also have access to student-friendly infrastructure with libraries, workshops and conferences at your doorstep and you are in close proximity to future employers.
I was able to work as a research assistant at the National Institute of Economic and Social Research (NIESR) during my studies and then joined it full time after the completion of my PhD.
What are you doing now? 
I am an economist working at the OECD in Paris, where I am researching jobs and skills in the digital transformation. I joined the organisation a year ago as part of the Young Professional Programme.
What are your career aspirations? 
I was considering staying in academia but my job at NIESR sparked my interest in conducting more policy-oriented research. I am very happy that I am now working for an international organisation which provides me with the opportunity to engage with policy makers and offers a platform to conduct high impact research.
How has your experience at King's Business School shaped your career? 
I left the School not only with a degree but also communication, teamwork, time management and critical thinking skills. The programme has taught me perseverance, self-discipline and the ability to work under pressure.
What advice would you give to those looking to study for a PhD in your subject area? 
An enjoyable and successful PhD experience goes hand in hand with the drive for curiosity, interest and commitment. Although it is long and can be challenging at times, it is rewarding and highly regarded no matter where your career leads you. It is also important to maintain a steady pace and discipline with the goal in mind to complete the programme, which may seem far away at time – this is a marathon and not a sprint.