02 November 2017
Leading institutes partner to provide access to justice for asylum seekers
Cuts to the provision of civil legal aid in the UK over recent years have left many vulnerable people without access to legal advice.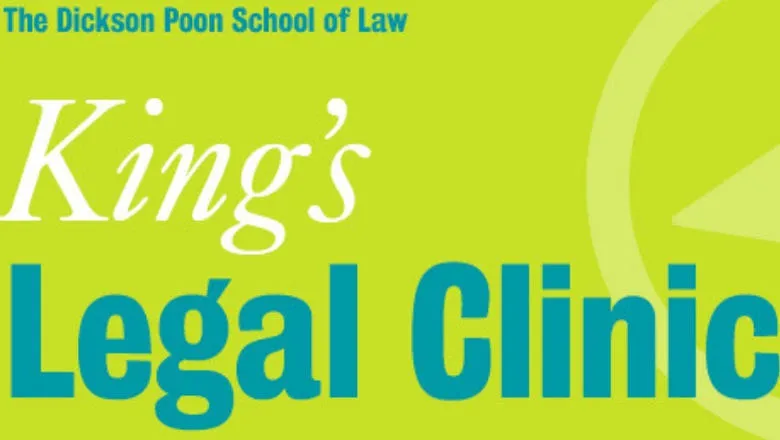 King's Legal Clinic
With an aim of improving the availability of high quality legal advice on immigration and asylum, Duncan Lewis Solicitors will be offering a regular free immigration and asylum clinic at King's Legal Clinic premises on the Strand campus of King's College London.
As part of this Duncan Lewis lawyers, will be offering King's law students the opportunity to see how they support clients in desperate need of quality immigration advice. As well as advocating for vulnerable communities, experiencing the complex reality of legal problems teaches students a range of skills they would not gain in the lecture theatre.
"The benefits are twofold: students experience law in action and vulnerable members of our community experience law as a resource rather than an inaccessible privilege." Alice Munnelly, King's student and President of King's Pro Bono Society
Duncan Lewis Immigration Director Vicash Ramkissoon said "As a firm with a commitment to the training of a new generation of lawyers we are particularly proud to collaborate with a prestigious institution such as King's College and very much look forward to supporting/mentoring their students at the clinic."
As part of the arrangement Duncan Lewis will also be offering work experience to students who wish to further their exposure to humanitarian legal practice.
Duncan Lewis Immigration and Asylum Clinic at King's Legal Clinic commenced in October, formally launching on Tuesday 17 October 2017.
For an appointment, please contact the Clinic:
Phone: 0207 848 1575
Email: kingslegalclinic@kcl.ac.uk
Website: kcl.ac.uk/kings-legal-clinic
About Duncan Lewis Solicitors
Duncan Lewis Solicitors has the largest legal aid immigration practice in the UK. Established in 1998, it is one of the country's fastest growing firms of solicitors, servicing both corporate entities and private individuals. Recognised nationally for excellence, The Legal 500 (2016) ranks Duncan Lewis as a recommended law firm across 10 legal departments in London, the Midlands, Wales and UK-wide. Find out more at duncanlewis.co.uk
About King's Legal Clinic at The Dickson Poon School of Law, King's College London
King's Legal Clinic is a free to use advice-only legal service based at King's College London. Working under the supervision of a qualified lawyer, law students offer the public free written legal advice and a referral service. Other services offered include mediation, street law and the recently established immigration and asylum clinic. The Clinic is critical in providing a much-needed service, by offering help to members of our community who might otherwise be unable to gain access to justice. Find out more at kcl.ac.uk/kings-legal-clinic/
For more information contact:
Stephen Levett, Director of Clinical Legal Education
Tel: 020 7848 1601
Email: stephen.levett@kcl.ac.uk