15 July 2020
Leading Scientist Research Programme Award
Professor Lucy Di Silvio has been awarded the 'Leading Scientist Research Programme' by the Government of Shaoxing City.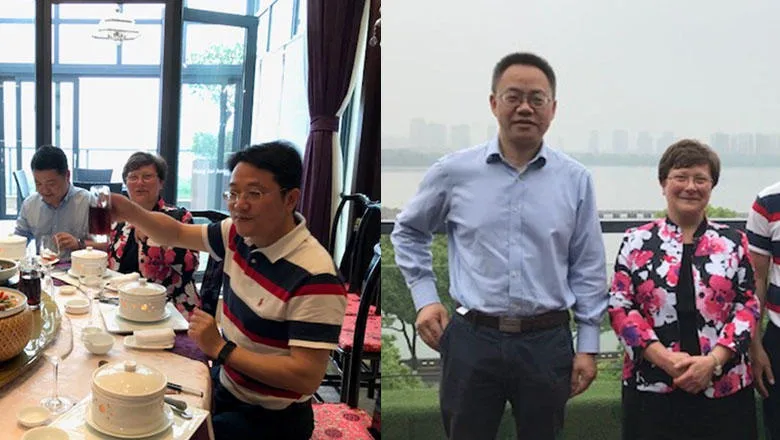 Professor Di Silvio with colleagues in China
In the highly competitive bid, Professor Di Silivio's programme was rated as one of the top. Presentation of the award in person will take place in China, but due to the current Coronavirus pandemic, this has had to be delayed.
Professor Di Silvio will lead this programme which will allow a number of exciting new projects ranging from basic science, applied and translation science, to be carried out in collaboration with Chinese colleagues in the recently opened 'Sino-UK International Biomaterials Research Centre, Zhejiang University, committed to cultivating talents with excellence, advancing science and technology.
"This is a most prestigious award for Professor Lucy Di Silvio and follows strong personal collaboration with colleagues at Zhejiang who nominated her for the award. It is an honour for the College and Faculty as well as Professor Di Silvio personally and provides further exciting collaborative research opportunities. We look forward to celebrating her receiving this award in person." 
- Professor Jennifer Gallagher MBE, Dean for International Affairs at the Faculty of Dentistry, Oral & Craniofacial Sciences.


The award is in collaboration with Zhejiang Xunshi Technology Co.
In this story