10 August 2022
Lily in bid to raise funds for charitable trust
A member of the student experience team is raising money for a charity which supported her brother through his battle against cancer.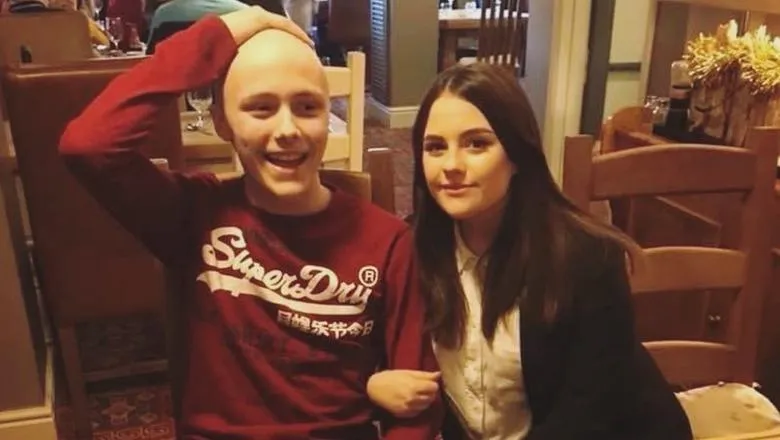 Lily with her brother, Alex. Picture: CONTRIBUTED
Lily Patrick, senior student engagement officer, is hoping to raise £2,500 for the Bone Cancer Research Trust (BCRT) in recognition of the work the trust did to support her brother following his diagnosis with osteosarcoma.
Lily's partner, Joe – also a member of staff at King's - will be running the London Marathon in October for BCRT and can currently be seen running through the streets of Camden, Islington and Hackney as part of his training.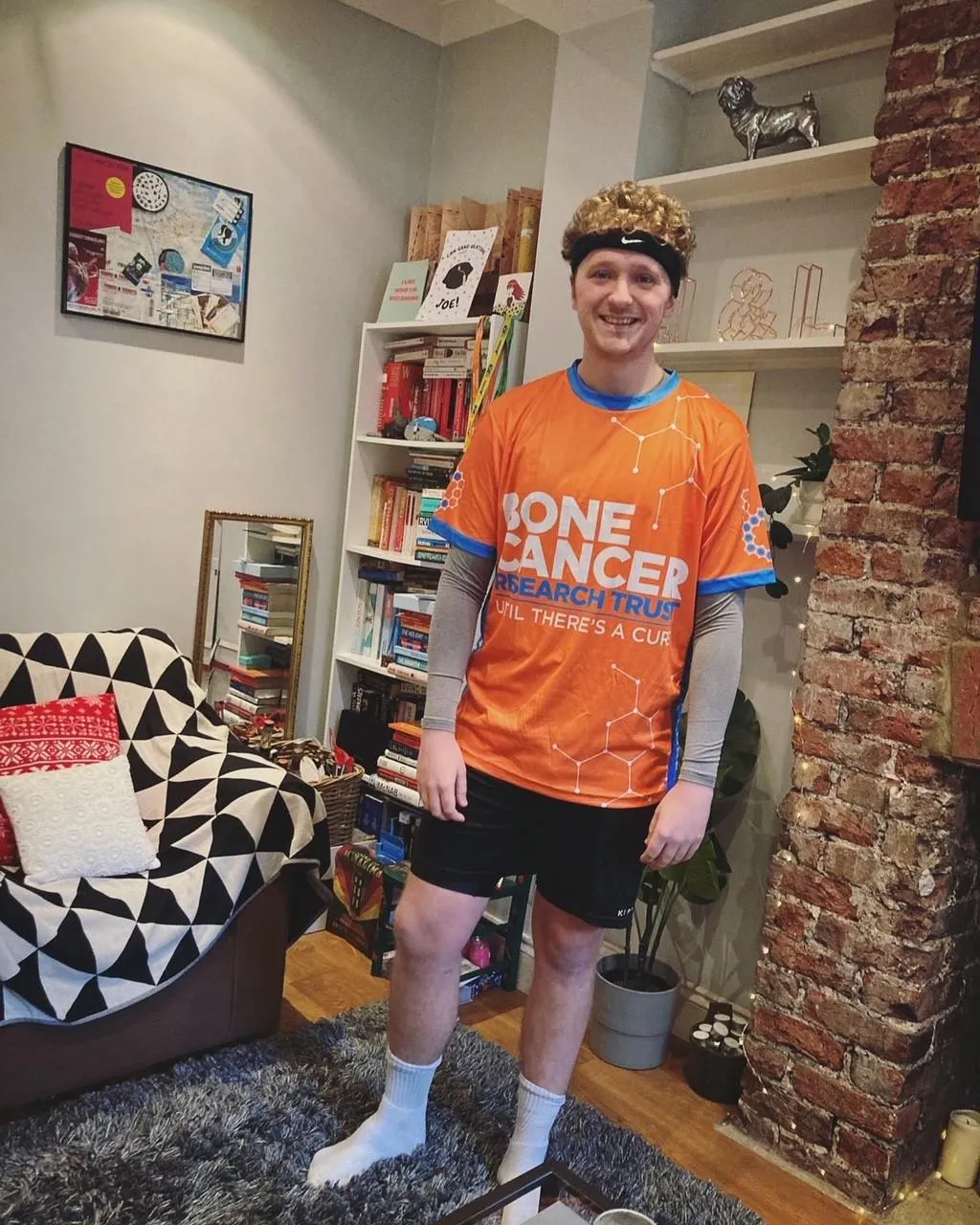 Joe will be running the London Marathon in October. Picture: CONTRIBUTED
Lily said: "It may or may not have come up in conversations with me that my little brother, Alex, is recovering from a rare type of aggressive cancer called osteosarcoma. He was diagnosed at 14, and thankfully aged 19 now, is in remission and enjoying university.
"During his diagnosis and treatment, the Bone Cancer Research Trust provided a lot of support to my brother and family, including setting up peer support groups and funding research into the pioneering treatment that saved his life.
"As a family, we are beyond grateful, and have been fundraising and volunteering for the trust for a couple of years now. Because of this, my long-suffering boyfriend Joe is running the London Marathon to raise money for the trust, to help support people like my brother and beat bone cancer for good.
"If you have a spare couple of pounds and would like to support us, I'd be immensely grateful if you'd consider donating to our cause."
You can follow Joe's progress and donate to the cause at the link here.