25 November 2019
Living near a busy road can stunt children's lung growth
Research by King's released today reveals the health risks of living near a busy road in the UK.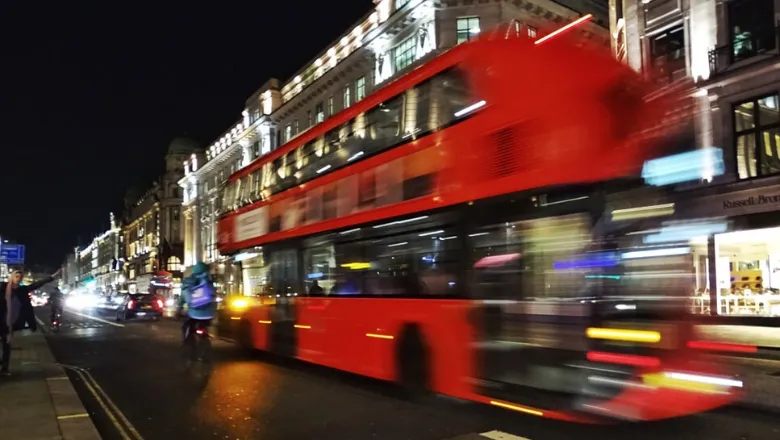 The findings, contained in a report written by King's and released by a coalition of 15 health and environment NGOs, including ClientEarth, the British Lung Foundation, and the UK Health Alliance on Climate Change, shows that living within 50 metres of a major road in may increase your risk of developing lung cancer by up to 10%.
The levels of recorded roadside air pollution stunt lung growth in children by approximately 14% in Oxford, 13% in London, 8% in Birmingham, 5% in Bristol, 5% in Liverpool, 3% in Nottingham, and 4% in Southampton. One third (33%) of Londoners - around 3 million people - are estimated to live near a busy road. (1,2,3)
The new research shows an increased risk of cardiac arrest, heart disease, stroke, lung cancer, bronchitis as well as reduced lung function in children.
Ahead of the General Election on 12 December, the coalition of NGOs are calling for all political parties to commit to adopting a legally-binding target to meet World Health Organisation (WHO) guidelines for particulate matter pollution by 2030 and take steps to immediately reduce illegal air pollution across the UK. The existing UK legal limits for particulate matter pollution (PM2.5) are still more than double the WHO guideline levels.
The group are also urging the introduction of a national network of Clean Air Zones across the UK. London's own clean air zone, the Ultra-Low Emissions Zone, launched earlier this year has already had an impact on reducing air pollution, with levels of nitrogen dioxide (NO2) falling by 29%. (5) 
This is the first time that such a wide range of health conditions and cities have been analysed in one report, with the research comparing 13 different health outcomes including heart disease, lung cancer, strokes and bronchitis across 13 cities in the UK and Poland. Previous research has tended to concentrate on deaths or hospital admissions, but this report also includes symptoms that affect a larger number of people such as chest infections ('acute bronchitis') and reduced lung function in children.
The report shows that cutting air pollution by one-fifth would reduce the number of lung cancer cases by 7.6% in London, 6.4% in Birmingham, 5.9% in Bristol, 5.3% in Liverpool, 5.6% in Manchester, 6.7% in Nottingham, 6% in Oxford and 5.9% in Southampton. 
Living near a busy road can trigger bronchitic symptoms among children with asthma. If pollution was reduced by one-fifth, there would be 3,865 fewer cases of children with bronchitic symptoms every year in London, 328 in Birmingham, 94 in Bristol, 85 in Liverpool, 85 in Manchester, 134 in Nottingham, 38 in Oxford and 69 in Southampton. 
Dr Heather Walton, Senior Lecturer in Environmental Health at King's College London, said: "This is the first time that health impact calculations for such a wide range of health conditions and cities have been included in one report.  While previous calculations have concentrated on deaths, life-expectancy and broad types of hospital admissions, our report includes symptoms that affect a larger number of people such as chest infections ('acute bronchitis') in children and effects on specific groups of people such as asthmatics. The project has worked throughout to ensure a strong link between publicly understandable statements and their scientific basis."
Andrea Lee, clean air campaigns and policy manager at ClientEarth, said: "Toxic air puts an unfair burden on people's lives. The good news is that solutions are available. The UK's first clean air zone in London is already having an impact. But much more needs to be done to help people across the country move to cleaner forms of transport.
"To better protect people's health, the next UK Government also needs to raise the bar by making a binding commitment to meet stricter WHO guidelines by 2030. If politicians were not already convinced by the abundant evidence that air pollution seriously harms our health, could this new research be the tipping point?" 
Dr Rob Hughes, Senior Fellow at the Clean Air Fund, said: "Air pollution makes us, and especially our children, sick from cradle to grave, but is often invisible. This impressive research makes this public health crisis - which affects people all across the UK - visible, and shows the urgency with which all political parties must prioritise cleaning up our air."
The full coalition of health and environment NGOs is:
Footnotes
Summary of key UK statistics