18 April 2018
LonDEC launches joint venture with the Institute of Medical Aesthetics in Dubai
A new partnership between LonDEC and the Institute of Medical Aesthetics (IMA) will deliver two short courses in Dubai this year, combining training expertise from King's with IMA's exceptional facilities in Dubai, to meet growing demand in the region.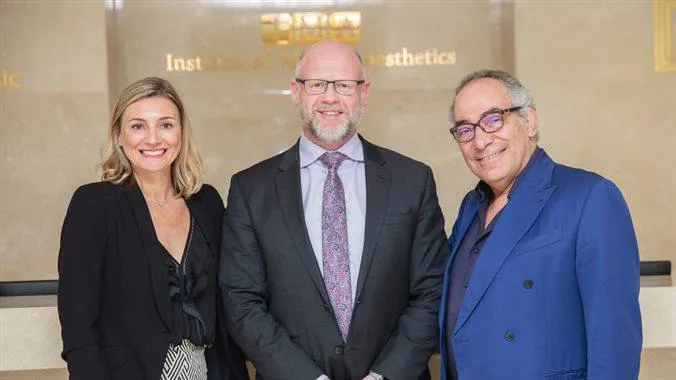 Aiming to help GDPs to acquire the skills to deliver often simple procedures at their own practices, a three-day Minor Oral Surgery course will take place in April, and a two-day programme on Aesthetics & Smile Design will take place in October.
Bill Sharpling, the Dental Institute's Associate Dean for Continuing Professional Development (CPD) and Director of LonDEC is delighted that this initiative with IMA has come to fruition.
"These courses, taking place in Healthcare City, will enable dental professionals from UAE and surrounding regions to experience how King's delivers its dental education. We've identified Dubai as an important centre to hold our training and currently teach some cohorts of our distance learning master's courses here, giving students convenience and flexibility. We are delighted to have further opportunity to provide positive learning experiences and demonstrate the quality of education that underpins our short courses and our masters degrees available in all aspects of restorative dentistry.''
Dr. Dilshad, CEO of the Avivo group of companies, said:
"IMA's joint venture with King's College London is in keeping with IMA's educational mission to extend international standards in the region, in medical fields that are in high demand. This venture also reaffirms IMA's large portfolio of courses which are now ranging from aesthetic medicine and dentistry to aesthetic surgery and anti-ageing medicine. We are delighted to have the opportunity to represent King's clinical and teaching excellence, and believe that the courses in oral surgery and aesthetic dentistry offered will be of unmatched standards."