02 November 2020
London's Mayor at 20: Book launch to mark milestone
The mayoralty of London turned 20 this year and, to mark the occasion, a new book examining the inception, development and future of the position has been published.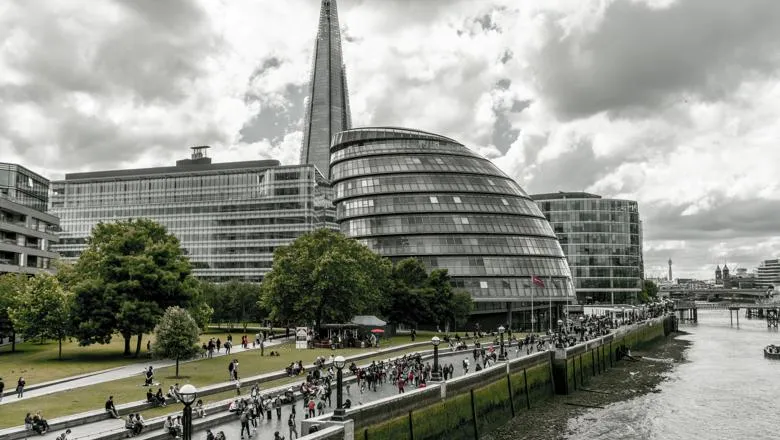 City Hall on London's Southbank. Picture: JAVIER MARTINEZ/UNSPLASH
From the election of the city's first mayor, Ken Livingstone, in 2000, through to the current incumbent, Sadiq Khan, London's Mayor at 20 takes stock of the reform that gave rise to the position, the incidents that have shaped it, and how it might develop in the years to come.
The book is co-authored by Richard Brown, Tony Travers, and Jack Brown, with the School of Politics and Economics at King's College London acting as academic partner.
The authors said: "This book marks 20 years of the mayoralty, a notable landmark that provided a good opportunity to review progress to date, and to consider what might, and perhaps should, happen in the next phase of London's devolved city-wide governance.
"But it has also been written, in large part, during a global pandemic. It is therefore also a time of great uncertainty, for the mayoralty, for London, and some would argue for cities themselves all around the world. We hope that this makes it even more interesting, but it has not necessarily made it easier to write.
"We have endeavoured to include a wide range of voices in the writing of this book, blending independent expertise with first-person experience. We hope that this makes for a diverse, interesting and nuanced final product."

Ken Livingstone and Sadiq Khan were interviewed for the book
The book draws on the expert insight of a number of people involved with the city and the mayoralty, including Neale Coleman, who worked on the bid for, delivery and legacy of the 2012 Olympics for the Greater London Assembly (GLA); Bridget Rosewell, chief economist at the GLA from 2002-2012; and Michele Dix, who joined Transport for London in 2000 as co-director of congestion charging.
Among a wide range of topics, there are chapters on the introduction of the congestion charge, the 2012 Olympics, terrorist attacks, and Brexit.
The book also features detailed interviews with Mr Livingstone and Mr Khan, along with a foreword from former Prime Minister Tony Blair, under whose government the post of mayor was established.
The book is published by BiteBack Publishing and will be on sale from 24 November. You can find out more here.
Any event to celebrate the launch of the book is taking place on 2 December. You can find out more here.
In this story