27 February 2023
Lord Kerslake to chair independent commission on military accommodation
The review has been commissioned by the shadow defence secretary John Healey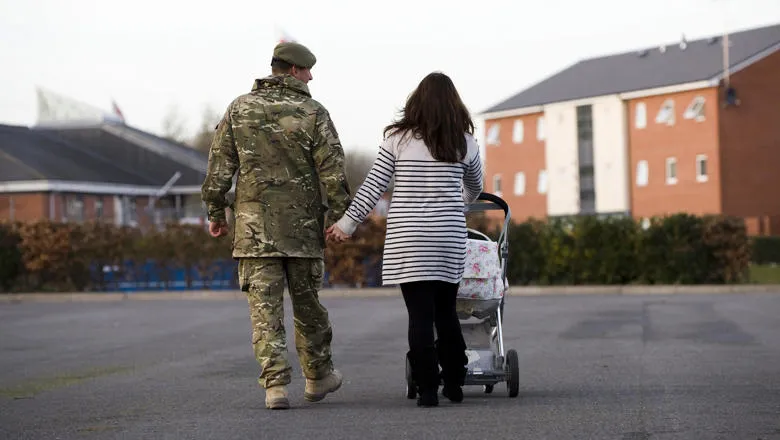 Crossbench peer and former head of the Civil Service Lord Kerslake will conduct an independent review of armed forces housing, covering the army, RAF and Royal Navy, following longstanding concerns about the state of service accommodation.
The review has been requested by shadow defence secretary John Healey as an independent contribution to improving the lives of serving personnel.
It will examine a range of issues, including factors behind current and historically low satisfaction of serving personnel with their accommodation.
To address these issues, the commission will bring together experts from fields including health, housing and the wider military, with research support from King's College London, where Kerslake is a visiting professor.
According to Ministry of Defence figures, less than half (48%) of tri-service personnel said they were satisfied with the overall standard of their accommodation in 2022 – 10 points lower than in 2015 – while satisfaction with requests for repairs and maintenance, as well as the quality of the repairs, has also declined over the same period.
Good-quality, affordable and suitably located accommodation is crucial to service morale and retention, yet one in four (26%) tri-service personnel say issues with accommodation provision make them more likely to leave service.
The government awarded a £144m maintenance contract to a new provider in April 2022, but failures have continued, with personnel and their families taking to social media to complain of leaks, broken boilers and a lack of response from maintenance contractors.
The review launches today with a call for written evidence open to any interested parties, the deadline for which is 20 March 2023.1 The commission will also apply for any appropriate approvals for other data collection to achieve their aims.
Members of the commission include:
Lord Bob Kerslake (chair), crossbench peer, former head of the Civil Service and former permanent secretary at the Department for Communities and Local Government.
General Sir Richard Barrons, former head of Joint Forces Command.
Terrie Alafat, former chief executive of the Chartered Institute of Housing.
Professor Nicola Fear, former epidemiologist for the UK Ministry of Defence and co-director of the King's Centre for Military Health Research, King's College London.
Brendan Sarsfield, former chief executive of the Peabody housing association.
Darren Rodwell, leader of Barking and Dagenham Council.
Lord Bob Kerslake said:
"Having decent, affordable accommodation is vital to recruiting and retaining armed forces personnel. This has always been important, but perhaps even more so now. Despite a lot of previous efforts, the record of government is not great here. I hope that we can produce a genuinely valuable and independent contribution to moving this forward."
Shadow defence secretary John Healey said:
"The shocking state of armed forces housing is a running sore and must be fixed.
"Poor housing not only breaches the promises we make to those who serve our country, they are a clear and present threat to morale. At a time of increased threats to the UK, this risk to Forces recruitment and retention could fundamentally undermine our national security.
"For Labour, the defence of our nation begins at home. I am delighted Lord Kerslake has agreed to chair this independent commission, which is the first step towards providing the homes fit for heroes our forces deserve."
Bobby Duffy, director of the Policy Institute at King's College London, said:
"I'm delighted that King's is able to support this vital new initiative, led by a member of our visiting faculty in Lord Kerslake. The commission will take a rigorous and analytical approach, with leading researchers from King's and beyond lending their expertise to recommend long-term, evidence-based solutions to these problems."
1. Evidence can be submitted to the commission via the King's College London website until 20th March 2023.