01 December 2015
Magna Carta and the Rule of Law
In association with the Magna Carta 800th Anniversary Commemoration Committee, this display focuses on the historic document and the development of the rule of law.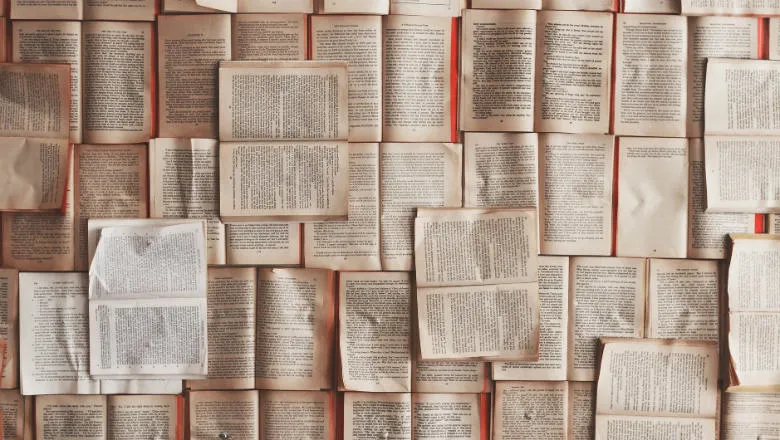 Books
December 2015 – ongoing. 
Drawing on themes such as the Suffragette movement, 20th century history, and the historical context of Magna Carta itself, the six banners depict the various ways in which it laid the foundation for modern law and society. 
Two identical banners bookend the display, featuring the Salisbury Magna Carta. Alongside the first of these, in the light well furthest to the south, is a banner focusing on the life and rule of King John who was forced to instigate Magna Carta in 1215. 
In the middle light well, the third banner in the series presents the eight panels that feature on the bronze doors to the Supreme Court of the United States. Each panel illustrates a significant event in the evolution of justice in the Western tradition. The fifth panel depicts King John negotiating with the Barons. Alongside this reproduction of the Supreme Court's doors is a banner representing the Suffragette movement, displaying newspaper cuttings and photographs documenting the campaign for women's voting rights in the United Kingdom. 
The penultimate banner focuses on human and civil rights. Clause 39, enshrining the right to a trial by law, is accompanied by an image of Eleanor Roosevelt holding the UN's Declaration of Human Rights, which she was instrumental in developing, and a photograph of Martin Luther King. The latter was taken in 1964, the same year King was awarded the Nobel Peace Prize. 
Magna Carta and the Rule of Law was produced with support from Professor Robert Blackburn, alumnus Willie Kwan, the Magna Carta 800th Anniversary Commemoration Committee (Sir Robert Worcester KBE DL) and the Principal's Office. 
The Magna Carta and the Rule of Law banners are displayed in the north light wells (over levels 3, 2, and 1) in Somerset House East Wing. 
Martin Abrams (Install) 
Professor Robert Blackburn (Advisor, The Dickson Poon School of Law) 
Nathan Bultman (Salisbury Magna Carta Photographer) 
George Conklin (Martin Luther King Photographer) 
Willie Kwan (Alumnus, Magna Carta Facsimile Donor)
Kieran McGrath (Producer/Writer)
Professor Elaine Player (Academic Lead, The Dickson Poon School of Law)
Michael Regan (Install)
Shaun Stamp (Install)
Leonie Taylor (Senior Communications Officer, The Dickson Poon School of Law)
Ms Julie Thomas (Executive Officer, Projects & Institutional Liaison, Office of the Principal)
Supreme Court of the United States (Bronze door images)
Adam Tupper (Overall Project Manager)
Sir Robert Worcester KBE DL (Advisor, Magna Carta 800th Anniversary Commemoration Committee)
Lynn Yeo (Designer