11 January 2018
Major New Doctoral Programme in SSPP Focuses on the Changing International Order
The Faculty of Social Science and Public Policy (SSPP) at King's College London is delighted to announce a new Doctoral Scholarship Programme supported by the Leverhulme Trust and worth £1,050,000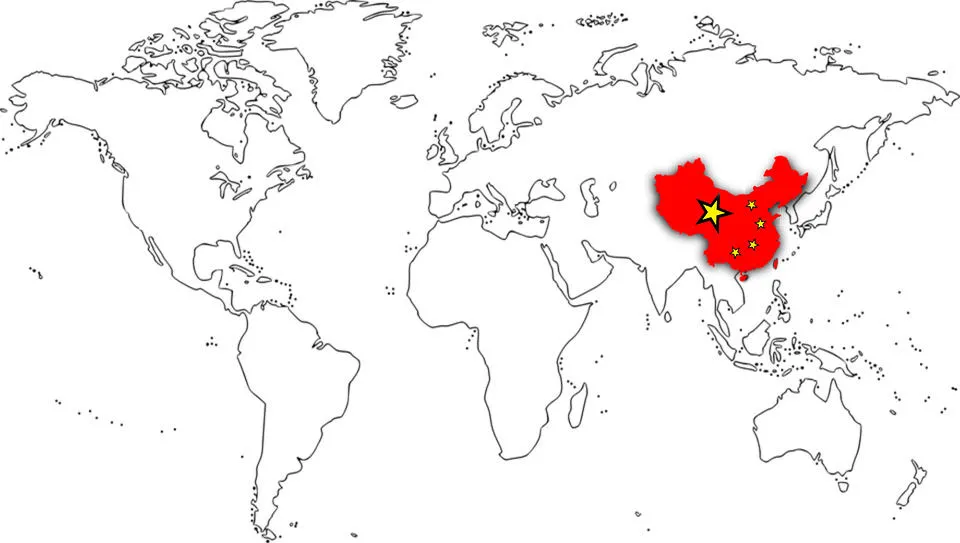 China marked on a world map
The Faculty of Social Science and Public Policy (SSPP) at King's College London is delighted to announce a new Doctoral Scholarship Programme supported by the Leverhulme Trust and worth £1,050,000.
Commencing in the autumn of 2018, the programme provides for 15 Doctoral Scholarships over 5 years working under the research title, "Interrogating Visions of a Post-Western World: Interdisciplinary and Interregional Perspectives".
The declining influence of the West in comparison to the rising power of Asia is expected to have a profound impact on almost every aspect of global politics in the twenty-first century. Yet many existing attempts to understand the likely consequences of this change have lacked scholarly depth. This new research agenda will seek to bring scholarship to the forefront of some of the most pressing issues in global politics today. It will also boost King's College London's broader initiative to establish an Institute of Security and Global Affairs, as a vehicle for new research and teaching about the changing world order. With the support of the Leverhulme Trust, King's will create a world-leading doctoral programme on the changing international order and also seek to establish a world-class centre for the study of the future in international affairs.
Recruitment to the Leverhulme PhD programme will take place over three years beginning in the spring of 2018. In order to secure the legacy of the programme, King's is funding a further six postdoctoral bridging fellowships and will establish a special monograph series. The project was initiated by a team from Security Studies, led by the Centre for Grand Strategy. It will be managed by Professor Wyn Bowen, Head of the School of Security Studies and will involve supervisors with relevant disciplinary and regional expertise from the Schools of Security Studies, Politics & Economics, and Global Affairs. Further announcements on the application procedure will be made in due course.
In this story