06 June 2018
Making your next step after graduation
The question of "what's next?" after graduation is exciting but can also be stressful, as there isn't a universal fit for every student. Your next step should fit with your personal skills and preferences, and remember, what makes one person happy may not be the same for you. No matter what course you take, if you learn from every opportunity, you are doing something right.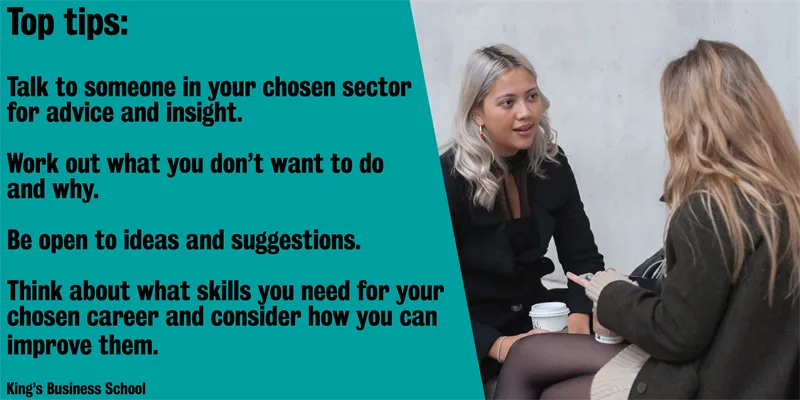 Making your next step after graduation
Don't let the stress get to you by taking the easiest option, just to feel like you have a plan. It's important not to rush into a path you may not be passionate about. Take time to think about your options. Eventually you will be able to refine your options and help yourself identify what it is you really want to do.  Here's some tips to help you on your way.
Start Exploring
In some cases, your options my feel determined by your course, but there could be more available to you than you thought. Consider your skills and interests, take time to browse online job adverts, attend career events and speak to people about their careers.
For example, perhaps you are studying for a degree in marketing, but also have a keen passion for technology – instead of working at a marketing agency, you could work for a tech start-up or international business such as Google or Amazon. Don't limit your choices by only considering roles in certain industries. Remember, there is probably not just one career you could enjoy, there may be many.
Employment and work experience
Practical experience is an important part in deciding if a job or company is right for you. From volunteering, part time work, internships and work shadowing, gaining a range of work experiences, whether it is in the sector you are interested in or a seemingly unrelated area, will give you plenty to reflect on to help decide on your next step. Ask yourself: which elements of the job have I enjoyed? What am I good at? Not only is work experience highly valued by employers, but it will allow you to develop skills, make contacts and discover new opportunities.
Read our article on the importance of work experience.
Starting your own business
Whether it's designing websites, constructing new apps or selling your artwork online, transforming your idea or passion into a business is an option well worth considering. Do some research – you might be eligible for university funding or specialist grants. Being your own boss means this is a flexible option you can pursue alongside study or whilst gaining work experience and will allow you to develop skills such as negotiation, problem solving and business planning.
Read our article on how to start your own business.
Further study
There are many reasons to take this path, perhaps you wish to experience a different University or country, continue your learning for personal development or become more specialised in a certain area of business. Do some research about your chosen career path, find out which qualification is required by the industry. Don't think you will miss out on real world experience as you completed your studies, many students take part in internships or work along side the Masters.
Overseas experience
Taking time out after graduating, whether for a few months to a year, is an opportunity to travel, experience new cultures and perhaps work in a different country. You could also take this opportunity to take part in some volunteer work overseas for a cause you are passionate about. Remember employers will be interested to know your reasons for taking this time out and how it has helped develop your skills.
Read our article on the career benefits of international experience.
You have a choice
Remember you don't have to choose only one of the options listed or you may wish to take part in more than one at a time. You can always return to these options at a later stage in your career, for example if after working for a few years you decide to gain further qualifications or experience in a new industry. Each option will allow you to develop transferable skills and give you experience that will be useful in your future choices. Remember, life after graduation isn't a sprint.
Tools at King's Business School
Our careers consultants are always there for you. Book an appointment on King's CareersConnect, talk to them about your options and how to go about achieving your career goals.  
Attend events organised by King's Career's to explore different options and paths you may not have considered.
Learn more about post graduate study at  King's Business School.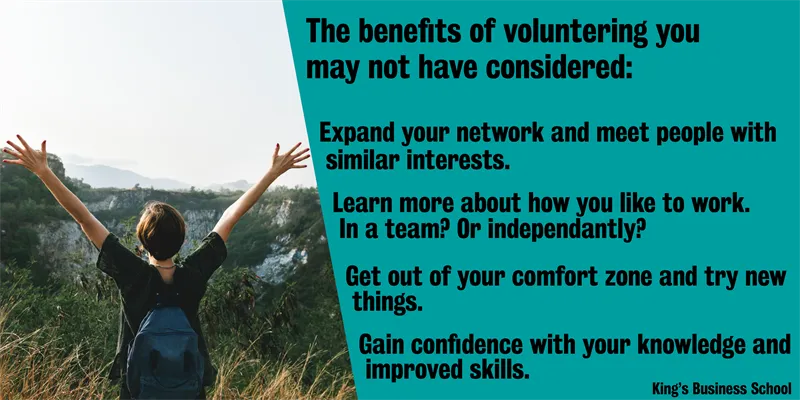 Making your next step after graduation