27 April 2020
Bring your outside in - with King's Artist Izzy Parker
Amy Brown, Projects Manager - Student Engagement, Culture
Making trees with King's Artist Izzy Parker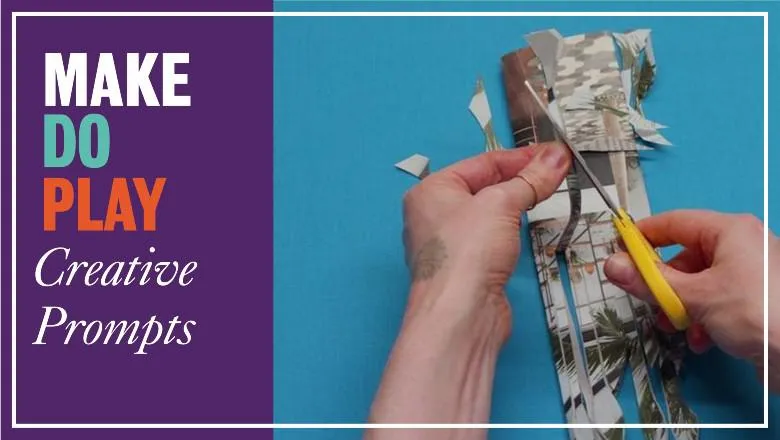 Make your own tree
Until the 22 May, Make Do Play will be collaborating with Take Time In, your new online wellbeing space, to bring you creative prompts from staff and students, online sessions and to give you the opportunity to win creative prizes!
This week's creative prompt comes to you from King's artist Izzy Parker, who has been working with SSPP's Exchange on a (now virtual exhibition) Re-imagining our Environment.
Izzy Parker will also be running an online Q&A with Dr Kate Schreckenberg and other tree experts via ZOOM on 1 May to find out just how much you really know about trees.
Bring Your Outside In 🌿🌳
Can you see a tree from your window? Are you noticing the blossoms on your daily walk? Do you have a tree memory or story to share?  As we remain, for the most part, inside, The Exchange invites you to bring a bit of the outside into your home. Working with artist Izzy Parker, and inspired by the many benefits of trees. London based filmmaker Girafingo has directed an immersive short film to teach you how to make your own paper tree from recycled magazines. 
Prompt Ingredients: paper, scissors, and a piece of string, internet-enabled device (to watch the film)
The trees have been designed to hang easily in your window. Why not invite a neighbour to join you, and form your own community forest?
Trees are only as strong as those around them.
Make Do Play is an annual programme which encourages staff and students in the #KingsCulturalCommunity to take part in creative activities for their wellbeing. With many people spending increasingly more time at home, physically distanced or in isolation, keeping active, connected and stimulated is high on everyone's agenda. While in-person activities may have stopped, for the time being, our regular creative prompts are still carrying on, challenging the #KingsCulturalCommunity to take time out during the week to engage in creative activities. Prompts are designed for staff and students of all abilities and can be done with regular household items.