23 April 2020
Medical engineering researcher awarded £1.16 million UKRI Future Leaders Fellowship
The award has been granted to developing novel Magnetic Resonance Techniques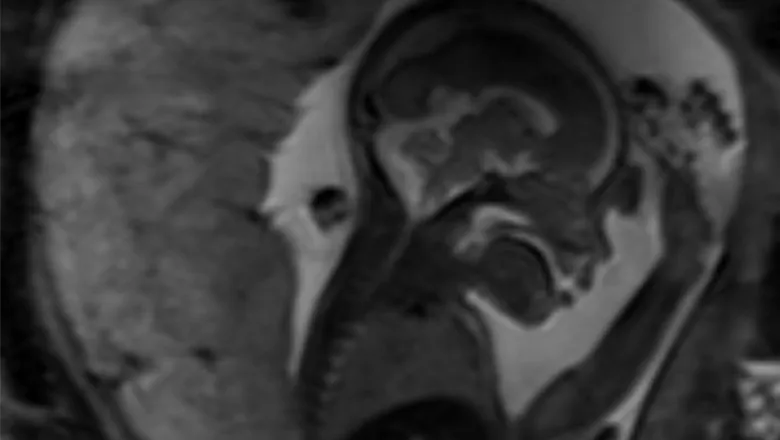 Dr Jana Hutter from the Centre for Medical Engineering and Centre for the Developing Brain at the School of Biomedical Engineering & Imaging Sciences has been awarded a £1.16 million UK Research and Innovation (UKRI) Future Leaders Fellowship. The award has been granted to developing novel Magnetic Resonance Techniques to answer clinical and research questions around human pregnancy and early human development, contributing ultimately to better maternal and fetal health. 
One of 90 awarded, Dr Hutter's fellowship will put the fetus at the center of the examination, developing real-time AI techniques and using external Ultrasound sensor information during the MRI scan to allow the fetal activity to guide the scan. 
"The potential of this research can extend to really improve MRI examinations especially in complex patients," Dr Hutter said.  
"Currently, fetal motion, maternal breathing and sub-clinical contractions often corrupt the acquired imaging data and hinder its robust and accurate clinical use," Dr Hutter said.  
"But these events constitute valuable and unique insights into early fetal life and can have diagnostic potential to study for example how a fetus at-risk will react to labor contractions and allow to predict the risk for preterm birth." 
Close collaboration with the department of Women's and Children's Health and industrial partners (Siemens Healthineers and North Hamburg) will allow her to work towards translating this new paradigm into clinical reality during her fellowship. 
UKRI's initiative aims to support the creation of a new cohort of research and innovation leaders who will have links across different sectors and disciplines. 
Sir Mark Walport, Chief Executive of UK Research and Innovation, said the Future Leaders Fellowships are UKRI's flagship talent programme, designed to foster and nurture the research and innovation leaders of the future.  
"We are delighted to support these outstanding researchers and innovators across universities, research organisations and businesses," he said.  
Kirsty Grainger, Director of the UKRI Future Leaders Fellowships, said: "That businesses are hosting Future Leaders Fellows demonstrates the fellowships' potential to create innovative solutions that can deliver transformational change for industry and wider society. 
"The Future Leaders Fellows represent some of the most brilliant people working in the country. We're supporting researchers from every background – from the arts to medicine, and the social sciences to engineering – helping them become the research and innovation leaders of the future."