22 November 2018
Modern Slavery and the Role of Law: Stories from the Frontline
Professor of Practice in Modern Slavery Law, Parosha Chandran delivered her inaugural lecture on Wednesday 14 November.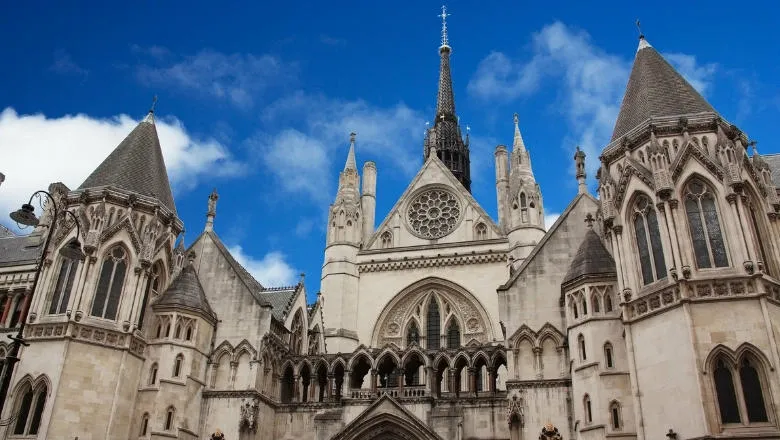 Royal Courts of Justice
Professor of Practice in Modern Slavery Law, Parosha Chandran delivered her inaugural lecture on Wednesday 14 November after joining the School earlier in 2018. She shared some of the influences that drive her and disclosed the anatomy of some of her landmark cases. Parosha also spoke about why protecting victims of trafficking, slavery and related exploitation is a critical facet of tackling modern slavery and what she has learned during her extraordinary career about the role of law in combatting modern day slavery in today's world. 
Parosha Chandran is a human rights barrister based at One Pump Court in London and a world-leading expert on the law relating to human trafficking for the UN, Council of Europe and OSCE. She represents adult and child victims of modern slavery and human trafficking and has set critical legal trafficking precedents including in the asylum, slavery, criminal non-punishment, civil and public law fields. She has contributed to key international legal guidance on trafficking, provides judicial training and has advised on legislation including the UK's Modern Slavery Act 2015. She has received many honours for her work including the Trafficking in Persons Hero Award 2015 from John Kerry in Washington DC for her work in developing the rule of law on trafficking in the UK and abroad and for her 'unparalleled achievements in providing legal services to survivors of modern slavery'. 
She is Senior Legal Advisor to Parliament's Modern Slavery Project, supporting Commonwealth States to improve their trafficking & modern slavery laws. She is the General Editor of the leading textbook, Human Trafficking Handbook: Recognising Trafficking and Modern-Day Slavery in the UK (LexisNexis, 2011).  
In 2008 Parosha Chandran was awarded the 'Barrister of the Year Award' and declared 'a remarkable talent' by the Law Society of England and Wales's Excellence Awards for her pioneering cases and work to create a new body of law in favour of victims of human trafficking, that would help trafficked adults and children receive better protection and rights recognition in the UK. 
Now, as the Senior Legal Advisor to the British Parliament's Modern Slavery Project, she continues to work towards eradicating modern slavery and providing better protection for victims of trafficking, slavery, servitude and forced labour through supporting Commonwealth States in improving their laws in these fields.