28 February 2017
More support needed throughout the aging process for people living with Cleft Lip and Palate
The care, information and support provided to those living with cleft lip and palate (CLP) must reflect the aging process of patients, a new study by King's College London argues.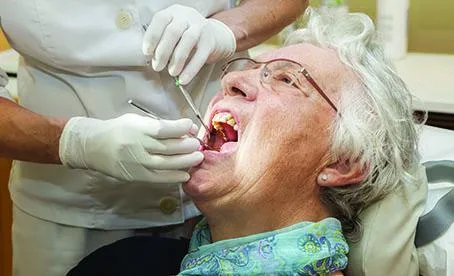 CLP is a common congenital anomaly affecting males and females. Whilst there is psychological research on CLP, there is relatively little research exploring the social context of CLP and the experiences of living with the condition on a daily basis. This qualitative study aims to fill that gap, drawing on sociological research on long-term conditions to explore the experiences of people living with CLP.
The study, led by Dr Sasha Scambler from the Unit of Social and Behavioural Sciences at King's College London's Dental Institute, found that the experiences of people with CLP, both of living with the condition on a daily basis and of the care pathway, are most effectively understood through the framework of the wider context of daily life.
With prenatal diagnosis meaning that people with CLP in the UK are born into and grow up within the care pathway, this has implications for the way in which CLP is understood by the patients and for the provision of information, as well as relationships with members of the care team over time. The study found that it is essential for the care, information and support provided to reflect this aging process.
The study also suggests that there is a need to focus support at specific times in the life-course. This is pre-dominantly at points where there is increased social interaction with new groups of people, such as when starting a new school, where particular issues may arise such as stigmatisation and bullying.
Researchers identified a need to manage expectations at the end of treatment, with participants talking about the end of the care pathway as the point at which they will become 'normal.' Unlike most long-term conditions, CLP is not degenerative and treatment means symptoms will reduce over time. This means that the visual facial difference that is identified as the root cause of much of the stigma and bulling faced by young people with CLP should improve over time.
By combining the qualitative study of the experiences of people living with CLP with the wider literature and drawing links across conditions with vastly different symptoms, aetiologies, trajectories and prognoses, the research highlights the shared human experiences of people labelled as 'different' who are living on an ongoing basis with this difference, and the social, psychological, biological and practical implications of it.
Cleft Lip and/or Palate in Context: Learning from, and adding to, the sociological literature on long-term conditions By Abualfaraj, Daly, McDonald and Scambler.  Published: February 27, 2017 in Health. http://journals.sagepub.com/doi/full/10.1177/1363459317693409
In this story