25 June 2019
Navigating the stresses of being an entrepreneur
A practical guide based on the latest research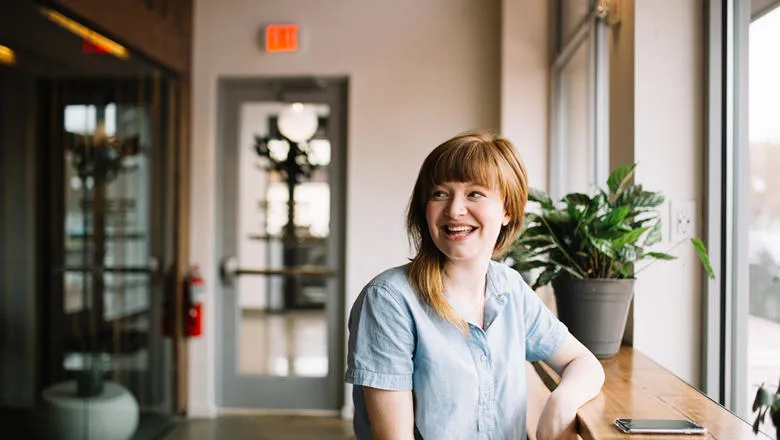 Navigating the stresses of being an entrepreneur
Entrepreneurs tend to be happier and healthier than people in other occupations, even though their job is stressful.1 They have to grapple with uncertainty and work long hours. They have to  make complex decisions based on limited information and expertise and then 'own' the consequences. 
We're holding a workshop on 3 July to help entrepreneurs build a personal wellbeing strategy that will help them to thrive in the face of these challenges.  Sign up for the workshop, and read Professor Ute Stephan's research-based tips on how to achieve entrepreneurial well-being:
Find out what matters most to you. Money does not matter quite as much to most entrepreneurs as we think; they would often be earning more as employees. Research shows that entrepreneurs measure their success broadly and happiness and autonomy tend to come out on top.2 
Happiness also has a positive commercial outcome: happy entrepreneurs are less likely to want to shut their firms, and they are more likely to spot new opportunities allowing them to run better businesses.3 Understanding your motivation as an entrepreneur will help you to shape the way you work more effectively.
Keep control without being a control freak: One of the drivers of entrepreneurs' happiness, and a key motivator for starting a business, is the feeling of being in control. To maintain autonomy, be careful not to become dependent on one single client, supplier or investor.
But know when to relinquish control: delegate or outsource routine tasks so that you can focus on the strategic decisions you need to make.
Don't be afraid to ask for help. No one person can be expected to know everything, but smart people know who to reach out to for support. Make sure you build up and maintain a support network of fellow entrepreneurs and others that you trust. Think about talking to family, trusted friends, or a coach.
Don't let work become an obsession. Some business owners are addicted to entrepreneurship.They cannot stop thinking about their work and feel it is the most important thing in their life.They cannot stop thinking about their work and feel it is the most important thing in their life.
This can have negative consequences; business decisions may suffer when the there is little time for reflection and prolonged exposure to intense work takes a physical toll that that can build up unnoticed.
Make time for recovery. Plan time off work, ensure time for rest every day, pay attention to your sleep (a key mechanism for our body to recover) and schedule holidays to interrupt the building up of physiological strain.
Entrepreneurs who get a good nights' sleep are more creative in their work the next day.4 Use family responsibilities after work to your advantage – anticipating family activities after work increases focus at work – and make sure you focus on your family, which will help you to achieve greater focus at work.5
Work out when stress is the enemy – and when it isn't.  Being an entrepreneur is often stressful, but sometimes, the roots of the stress are positive: long hours and intense work may indicate that your business is doing well and growing.3 Reflecting on this can help create a sense of achievement and satisfaction.
But be sure also to identify and address stressors that drain your energy. Watch for patterns; perhaps you get stressed more easily when you are tired, or might find it helpful to schedule a walk after a particular task or meeting. 
Think about your employees too.  Small businesses, especially start-ups, can be challenging for staff as well as founders. You can help set them up for success by being clear about what you expect from them, treating them fairly, and involving them in decision making. 
It's important to make sure that they have the training, skills & resources to succeed, and to recognize individual & team achievements.
Want to learn more about de-stressing your entrepreneurial life? Professor Ute Stephan and Dr Przemysław Zbierowski are hosting a workshop on navigating stress on 2 July at Bush House. 
1. How entrepreneurs have the most stressful – yet most satisfying – jobs
2. Entrepreneurs' achieved success: developing a multi-faceted measure
3. Entrepreneurs' Mental Health and Well-Being: A Review and Research Agenda
4. Rest and constructive thinking feed entrepreneurs' creativity
5. How Family Responsibilities After Work May Help You Stay Focused at Work
In this story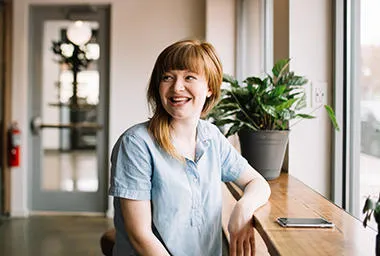 Entrepreneurship is exciting, rewarding but also stressful. This workshop for entrepreneurs explores how entrepreneurs can...