26 April 2019
New centre to address global financial and economic challenges
Plans to create the Qatar Centre for Global Banking & Finance at King's Business School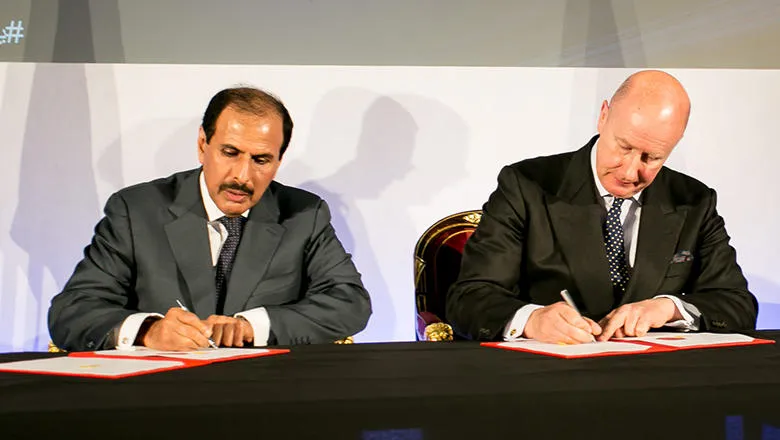 Qatar Central Bank and King's College London sign a donation agreement.
King's College London and Qatar Central Bank signed a donation agreement today marking the intention to create a Qatar Centre for Global Banking & Finance at King's Business School.
The Centre will equip current and future international banking and finance leaders with research and research-led teaching of the highest quality, to support them in their response to global financial and economic challenges.
The Centre's education and research programmes will address areas such as monetary policy, prudential regulation, regulatory technology and the use of new data sources alongside traditional financial forecasting techniques. Particular emphasis will be placed on the technical modelling skills needed to carry out advanced work in these areas. This focus reflects King's Business School's excellence in economic and financial forecasting and central banking.
The project has been made possible thanks to funding from Qatar Central Bank. The signing of the donation agreement formed part of an event organised by the UK Department for International Trade in partnership with the City of London Corporation to reaffirm their commitment to strengthening UK-Qatar trade and investment ties.
You can read the Department of International Trade's press release to find out more about the event.