08 June 2020
First female chaplaincy Dean
King's appoints first female Dean in its 191 year history.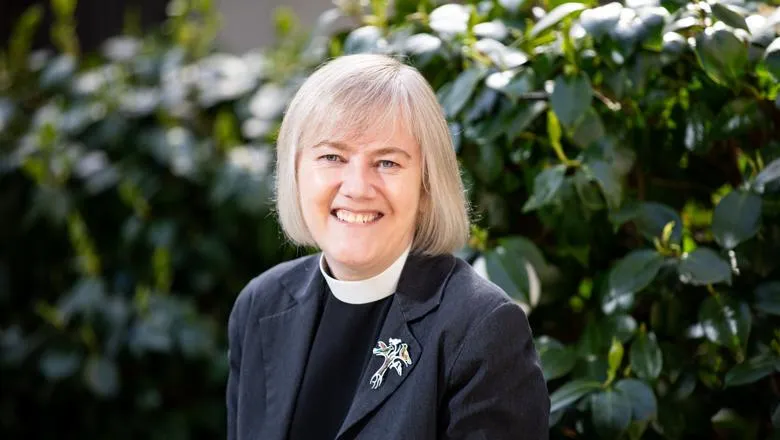 The Rev'd Canon Dr Ellen Clark-King
The Rev'd Canon Dr Ellen Clark-King, Vice Dean and Canon for Social Justice at Grace Cathedral in San Francisco has been appointed as the new Dean of King's College London.
Dr Clark-King is the first woman to take the role and will start in December 2020. She succeeds Rev'd Tim Ditchfield FKC who has been Acting Dean since July 2019 when the Rev'd Canon Professor Richard Burridge retired on ill health grounds after 25 years in the role.
"I am very pleased to announce Dr Clark-King's appointment as the new Dean of King's, a role which is integral to the very fabric of the university, both historically and today" said Professor Ed Byrne, President and Principal of King's College London.
Dr Clark-King said "I am excited and honoured to be appointed as the new Dean of King's, and am looking forward immensely to being a part of the life of this dynamic and diverse university, and to working with its excellent chaplaincy team. San Francisco is a hard city to leave but it will be a real pleasure to be back in London."
Responsible for fostering and promoting the spiritual development and welfare of King's diverse international multi-faith community, the Dean oversees the worship and the provision of pastoral care to all students and staff. It is a role that is highlighted in the original 1829 royal charter for the university, which has the explicit aim of ensuring that students are provided with an education that considers carefully the spiritual dimension to life.
Other key parts of the role include liaising with external religious and faith organisations and groups, overseeing the delivery of the successful Associateship of King College London (AKC) programme, promoting equality, diversity and inclusion within King's and providing pastoral, moral and welfare support to those that need it. Although founded in the tradition of the Church of England, present day King's is home to a diverse community of students and staff from the across the world with a wide array of backgrounds, cultures and religions.
Professor Byrne continued: 'At King's we are unique amongst British universities, with an ordained minister in the Church of England as our Dean, to build on the Anglican tradition associated with our founding principles and we are at a really interesting time in our history, drawing close to our 200th anniversary in 2029. I know Ellen will bring a wealth of experience and skills to continue to support our diverse community of multifaith staff and students, as well those with no faith. I look forward to welcoming her to the King's community in December.'
The Bishop of London, the Rt Revd and Rt Hon Dame Sarah Mullally DBE, member of the King's College Council and a King's alumna, said: "Ellen is a very welcome appointment as the next Dean of King's. I know first-hand that being the first woman to hold a role brings great challenges and opportunities, and I am sure that Ellen's profound theological insights and longstanding commitment to academic excellence will see her thrive at King's. I very much look forward to working with her when she begins later this year."
Dr Clark-King has degrees in History and Christian Spirituality, and specialised in Practical Theology and Feminist Spirituality for her PhD with a thesis on Feminist Theology interrogated by the voices of white working class women. Following ordination in 1992 and a curacy in the Diocese of Hereford, Dr Clark-King's next role was as Chaplain and Fellow at Sidney Sussex College, Cambridge. Since then she has undertaken a number of faith, spiritual and educational roles in the UK, Canada and the US. Dr Clark-King is married to the Rev'd Jeremy Clark-King and is an active hiker, reader, and hymn writer who also enjoys looking after their two Birman cats.