29 October 2021
New Head of the School of Education, Communication & Society announced at King's College London
Professor Liviu Matei, a higher education policy scholar and administrator with extensive international experience will take up the new role from March 2022.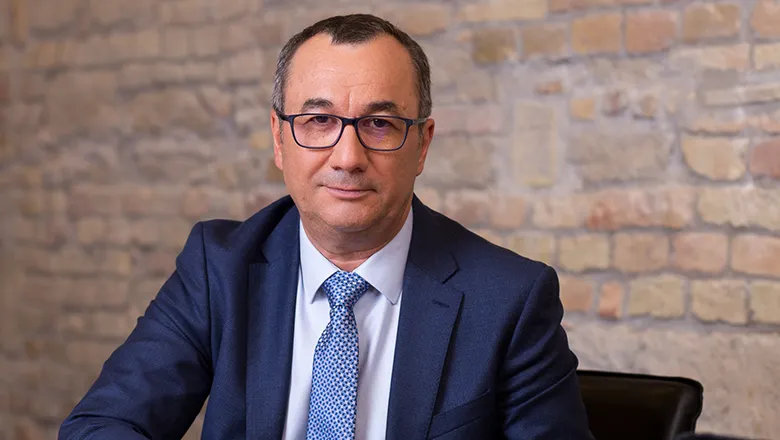 Professor Liviu Matei has been appointed as the new Head of the School of Education, Communication & Society and as Professor of Higher Education and Public Policy at King's College London.
Professor Matei is a distinguished higher education policy scholar, educator, university leader and administrator. He has taught at universities in Europe and the US and has led or participated in research projects and policy initiatives in higher education in Europe and Asia.
He joins King's on 1 March 2022 from the Central European University (CEU) Vienna where he currently serves as Provost, Professor at the School of Public Policy, and Director of the Yehuda Elkana Center for Higher Education.
He will succeed Professor Beatrice Szczepek Reed, who has held the position as Head of the School since 2017.
Professor Matei said: "The School has a remarkable history of achievements, and a rare and inspirational profile. It brings together in one place education, social sciences, public policy, and humanities.
"I am very much looking forward to working with colleagues at the School, the Faculty of Social Sciences & Public Policy, and the College in strengthening research, teaching and learning, internationalisation and service to society.
"I believe the School is well-placed to be a pacesetter in selected areas of expertise in the UK and globally."
Professor Beatrice Szczepek Reed said: "I am absolutely delighted that Professor Matei will be joining the School of Education, Communication and Society as its new Head of School. His substantial scholarship in the field of international education and education policy as well as his tremendous prior achievements as a university leader make him an outstanding and exciting person to lead the School. I very much look forward to working with him."
Professor Frans Berkhout, Executive Dean, SSPP said: "Professor Matei brings an exceptional range of academic and leadership experience to the School and to King's. He has deep commitments to research, education and to academic freedom which will strengthen and enliven the whole King's community."
Professor Matei is a founding Vice-Chancellor of the Open Society University Network (OSUN) and a member of the Steering Committee of the European University of Social Sciences (CIVICA). He founded the Global Observatory on Academic Freedom, the Open Society Research Platform, the OSUN Global Institute of Advanced Study, the European Award for Excellence in Teaching in the Social Sciences and Humanities (the "Diener Prize"), and the Global Teaching Fellowship Program (GTFP). He was a member of the team that developed the European University Association's Autonomy Scorecard.
His scholarship focuses on issues of higher education and higher education policy, in particular governance, internationalisation, access and funding, curriculum, teaching and learning, and the history and politics of higher education. He has also contributed to policy, such as the adoption of a "European common reference" for academic freedom by the ministers of education of 49 European countries, including the UK, in November 2020.