11 April 2018
New King's Institute in Digital Art History awarded grant support from the Getty Foundation
New King's Institute in Digital Art History awarded grant support from the Getty Foundation and call-to-action for prospective members of the new Institute.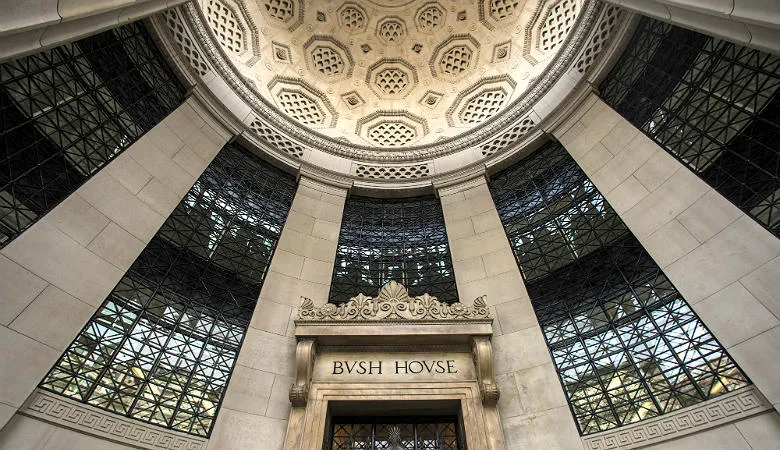 Bush House
The Department of Digital Humanities and the Department of Classics are launching a new digital art history research institute in collaboration with HumLab at the University of Umeå and supported by the Getty Foundation, one of the four programs of the J. Paul Getty Trust, which also includes the prestigious J. Paul Getty Museum in Los Angeles.
The Foundation awarded the newly-established Institute in Digital Art History £162,000 of funding to support its 18-month programme, which aims to help art historians explore the opportunities and challenges presented by technologies. The grant is part of the Getty Foundation's Digital Art History initiative, which is allowing art historians to explore the opportunities and challenges presented by digital technologies.
The programme is led by Dr Stuart Dunn, Senior Lecturer in Digital Humanities, who said: "The Getty Foundation's support is a significant investment in developing the future research agenda for Digital Art History. The programme will provide a range of materials undergraduate and postgraduate students will be able to use in class, including reports and publications, datasets and case studies.
"I hope this will inspire and motivate students to explore areas and practices which their degree programmes cover and introduce them to new ones".
The Institute is currently inviting applicants, including research students, to apply to be part of its member programme, which involves attending two international meetings where they will survey, analyse and debate the current state of digital art history, and map out its future research agenda. They will also assist with designing and developing Proof of Concept to help deliver the agenda.
For more information on the programme and to apply to be a member, click here.
In this story