01 December 2022
New lecture series will offer expert insights into Franco-British relationship
A free lecture series hosted by the School of Politics and Economics will offer students a unique insight into the historical, cultural and political relationship between the UK and France.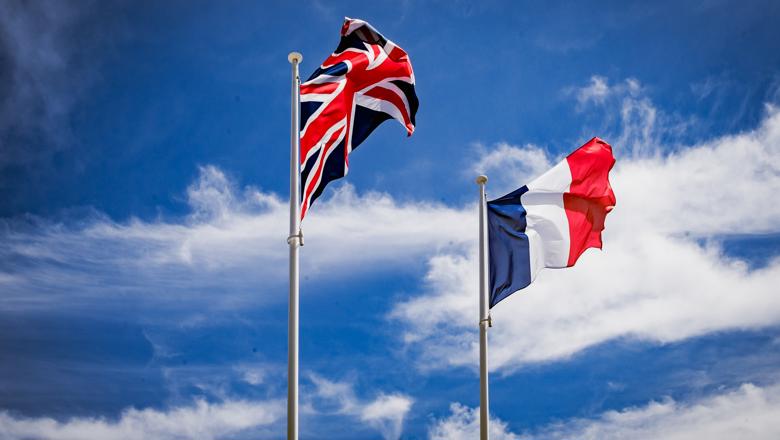 The series will explore the France-British relationship. Picture: ALEKS MARINKOVIC/UNSPLASH
Led by Captain Julien Saint-Quentin, an expert in Franco-British relations, the series will cover an array of topics that underpin the relationship between the two European states, with a focus on economics, strategy, history and law.
Julien is a former advisor to the First Sea Lord at the Ministry of Defence and is currently Naval Attaché to the French Embassy in London. He has served for more than 20 years in the Marine Nationale (French navy) and has also served as an exchange officer with the Royal Navy.
The eight-part series, entitled Franco-British Relations, starts on 26 January and will run on Thursday evenings. The event is open to all students at King's College London.
Find out more about the series and sign-up at Eventbrite here.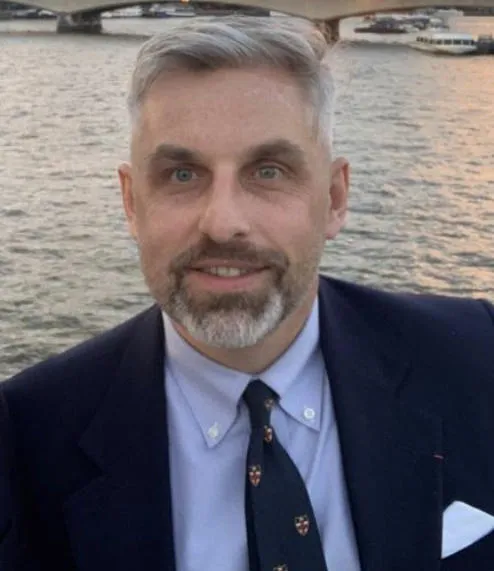 Tell us about yourself…

I am first and foremost a naval officer. I joined the French Navy at 19. I have spent the greater part of my career at sea, commanding ships, visiting countries, and apprehending criminals.

How did you get this passion for the Franco-British relationship?

I spent nine years in the UK. The first three years were as an exchange officer on board a Royal Navy destroyer, HMS Edinburgh, where I even picked up a Scottish accent; then as a strategy and policy advisor to the First Sea Lord at the Ministry of Defence in Whitehall; and finally, in my current position, as the Naval Attaché to the French Embassy in London.

When a Frenchman spends nine years in the United Kingdom, and is at least a little curious, he asks himself: why do they drive on the left?

So, these comparisons, I made them first in my field, the maritime and strategic field. But when you talk about the military, you get interested in the budget, you get interested in the voting system, you get interested in constitutional practice. And when you are invited by your British colleagues to a Trafalgar dinner, you have to be interested in history too!

But how did you go from an 'amateur' interest to a systematic and structured study of the differences between France and the UK?

In 2013-2015, I had the chance to read an LLM in public international law. And there, in all subjects, it's like a tug-of-war between French and British legal culture. It forced me to go into the details of each legal system, each state, each practice. And, in studying these subjects, I realised to what extent this permanent tension between the French and British models, between civil law and common law, had been structuring far beyond our two countries.

And in 2017, I had the honour of being selected as one of the first cohort of Franco-British Young Leaders, which gave me the privilege of rubbing shoulders with people whose profession it was, in many fields of activity, and of opening up this natural interest to other subjects.

What is your teaching experience?

I have always enjoyed teaching. I got that taste through debating, at the Ecole de Guerre, in Paris, in 2010. I have started to be regularly invited to speak at various universities in Paris, usually in law of the sea or naval strategy, which are my original areas of expertise.

Since 2019, I have been teaching Defence to Politics graduates at Sciences Po in Paris. I believe that students appreciate interacting with practitioners and to put their theoretical knowledge in perspective with real-life experiences.

What does this series consist of?

The central tenet of this series is to teach students to distinguish between the genuine differences between France and the UK - and there are many - and the sometimes widespread preconceptions that do not match reality.

I will approach this theme through four main areas: History, economics, law and strategy.

I will try to show how two countries so close to each other have developed such different systems, and yet how much this competition, this millennial tension, has been so fruitful, not only for our two countries but for a much broader scale.
Why should students choose your course?

For at least three reasons:

1. Cultural intelligence. Developing the ability to understand and compare two countries, two cultures, two systems, is an essential asset in many professions, from politics to investment banking.

2. Geography. After Brexit, we remain extremely close neighbours, with very strong economic and strategic links, which we must redefine outside the framework of the European Union.

3. The current strategic context. France and the United Kingdom are two permanent members of the United Nations Security Council, two nuclear powers, the two largest military powers on the European continent. We need to understand the values that unite them and the interests that sometimes separate them.
How can I register?
You can find more detail about the series and register to attend here