19 August 2015
New Project Alpha report: the AEOI files
A research prospectus produced in 2006 by the Atomic Energy Organisation of Iran (AEOI), and recently obtained by Project Alpha, provides new insights into Iran's nuclear programme. While dated, the 138-page prospectus reveals key aspects of Iranian nuclear-related research, including aspects that Iran has not previously publicly acknowledged, including: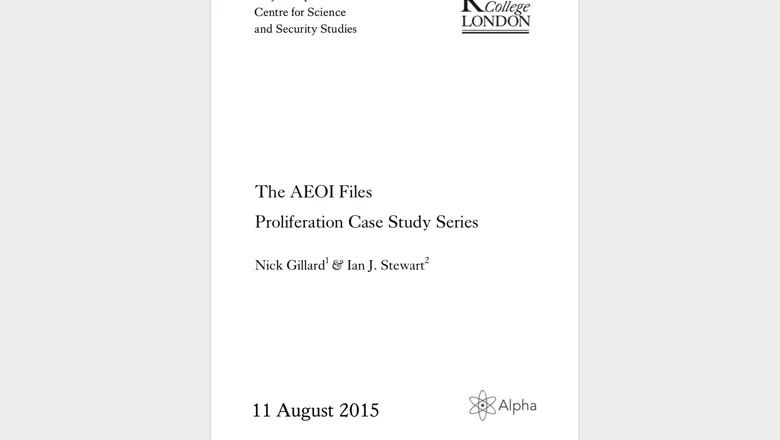 Project Alpha Case Study: the AEOI files
Apparent efforts in 2006 to develop high-performance centrifuge rotors made of maraging steel, based on the Pakistani P-2 centrifuge design. Iran has told the IAEA that it ceased research on maraging steel rotors in 2003.
Close research involvement in Iran's nuclear programme by the Sharif University of Technology, which has made strenuous attempts to overturn the European Union's sanctions against it for purported nuclear support to the AEOI.
As well as these revelations, the document also provides important information on certain key technologies that Iran will likely seek to re-supply its nuclear programme under the terms of the Joint Comprehensive Plan of Action.
Alpha's full report and the original AEOI prospectus can be downloaded at the link below.
Correction: An earlier version of our report inadvertently omitted the fact that Iran's IR-2m centrifuge uses a maraging steel bellows to join two carbon fibre rotors. Thanks to MIT's R. Scott Kemp for kindly pointing out this error. It has been corrected in an updated version of our report.
20150811_-_project_alpha_aeoi_files_final_corrected