12 April 2022
New research project examines what drives people to violence while others choose peace
King's College London leads on ground-breaking research that explores violent and peaceful behaviour in conflict zones.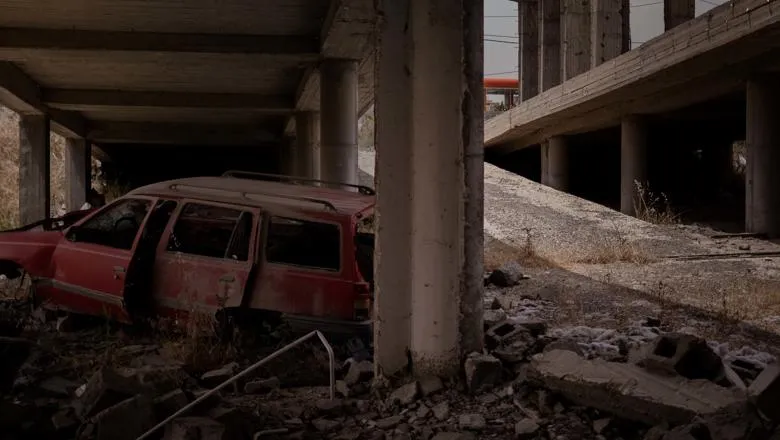 In conflict zones, why do some individuals resort to violence while others choose peace? This is the focus of ground-breaking new research by King's College London.
The research forms part of the Cross-Border Conflict Evidence, Policy and Trends (XCEPT) programme, the largest conflict research programme ever funded by UK aid. Led by Chemonics International and The Asia Foundation, it brings together world-leading experts from King's, Chatham House, Conciliation Resources, Malcolm H. Kerr Carnegie Middle East Center, Rift Valley Institute, and Satellite Applications Catapult. Alongside local researchers, they examine conflict-affected borderlands, how conflicts connect across borders, and the drivers of violent and peaceful behaviour, to inform policies and programmes that support peace.
The XCEPT team at King's leads research exploring violent and peaceful behaviour in conflict zones, including how trauma from conflict affects mental health and the propensity to commit violence over time. The research will focus on three conflict-affected countries – Iraq, Syria, and South Sudan – and will employ large-scale surveys, interviews and oral histories. The findings could inform psychosocial interventions that reduce violence and promote peace.
Interdisciplinary in nature, King's XCEPT research draws together experts in trauma, epigenetics, neuroscience, psychology, memory, gender, war, and terrorism.
Housed within the International Centre for the Study of Radicalisation (ICSR) in the Department of War Studies, King's XCEPT research is a collaboration across several research centres and departments at King's, including the Centre for the Study of Divided Societies (CDS), the Institute for Psychiatry, Psychology and Neuroscience (IoPPN), and academics from the Department of War Studies. 
Professor Michael Goodman, Head of Department, said: "projects of this kind represent the very best of the War Studies ethos, interdisciplinary in their methodology, collaborative in their approach, reaching right across the college.
"This project presents a huge opportunity for the Department of War Studies and the university as a whole. With it, we are hoping to answer vital questions around the drivers and de-escalators of violence in recurrent conflicts."
Findings will be published through peer-reviewed journal articles, working papers, policy briefs, podcasts, panel discussions, video explainers and blog posts. The very first blog post, 'Conflict Trauma and Violence: How Can We Promote Peace?', is available to read now.
In this story