10 September 2018
New research project to dig into Parliamentary data
Digging into Linked Parliamentary Data, has won a share of more than £3m worth of grant funding.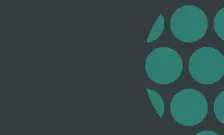 News
Digging into Linked Parliamentary Data, a collaborative research project involving the Centre for e-Research (CeRCH), Department of Digital Humanities at King's, has won a share of more than £3m worth of grant funding. 
It is one of 14 projects to win a grant award in the third round of the Digging into Data Award, an international competition that challenges organisations to develop new ways of handling 'big data' in humanities and social science research. With a focus on parliamentary proceedings in the UK, Canada and the Netherlands from 1800 to the present, the Digging into Linked Parliamentary Data project will use the latest technology to allow analysis of massive databases across different jurisdictions, political cultures, periods and contexts. 
The project will produce a range of tools that will allow researchers to dig into two centuries' worth of history, as well as case studies on issues including migration, ideological polarisation and parliamentary language. The project follows on from the successful LIPARM (Linking the Parliamentary Record through Metadata) project, based at CeRCH, which devised a new methodology for linking components of the Parliamentary record in a machine-readable way.
'The LIPARM project laid the foundations for new ways of accessing and analysing this record' says Richard Gartner, lecturer in CeRCH, and principal investigator on LIPARM. 'This new project will extend the methods it defined for use on large corpora and will, for the first time, allow intensive machine-readable analyses of this material.' 
The project is headed by the Institute of Historical Research in London, and involves political scientists, historians and computational linguists from the universities of Amsterdam and Toronto, and the History of Parliament Trust. Ten international funders including the Arts and Humanities Research Council, the Economic and Social Research Council and Jisc provide financing and professional support for the Digging into Data Challenge.